CNC Foam Cutting Machine for 3D Mold Making-igolden-cnc
Thorpe
CNC Foam Cutting, also known as electric heating wire foam cutting machine, CNC foam cutting machine, can be used for material cutting and 3D mold making of polystyrene foam (EPS), polypropylene plastic foaming material (EPP), XPS extruded board.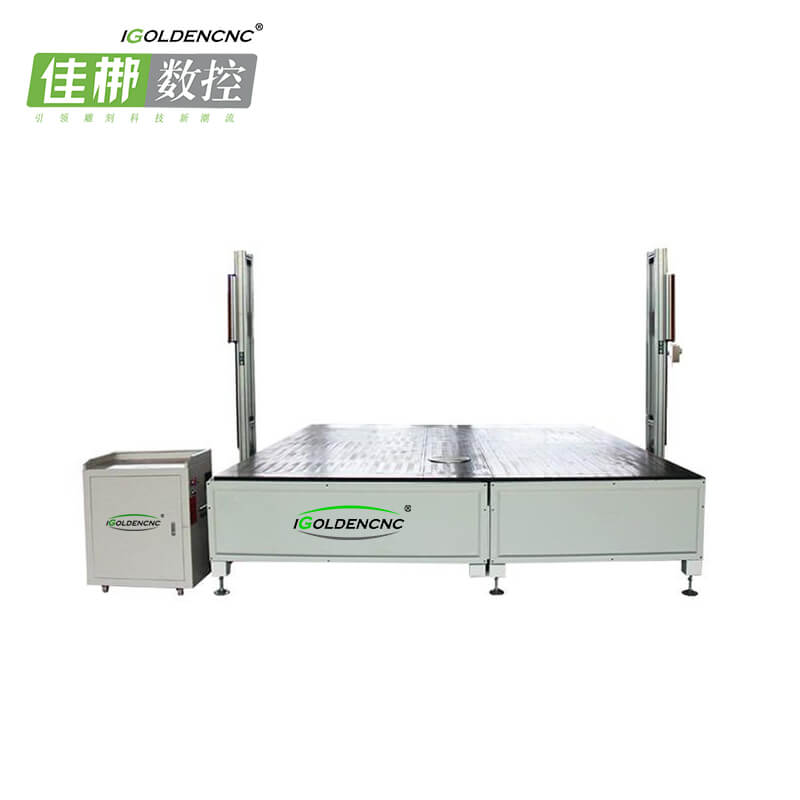 4 axis CNC foam carving machine is used for engrave large non-metallic mould, especially automotive foam mould, wooden ship mould, aviation and train wood mould. And wood mould casting, food mould (e.g. moon cake mould) and other mould making.
With the rotary axis, it can do any kind of 3D cylinder material and mould processing for woodworking, advertising, molding industries.
With the 180 degree spindle rotation, it can can engrave some arch shaped work piece as well.
Z axis can be heightened to 1,000 mm, suitable for large-scale material 3D curve working.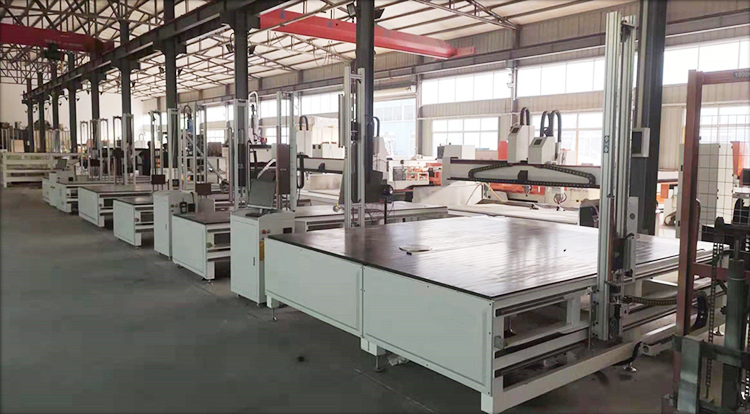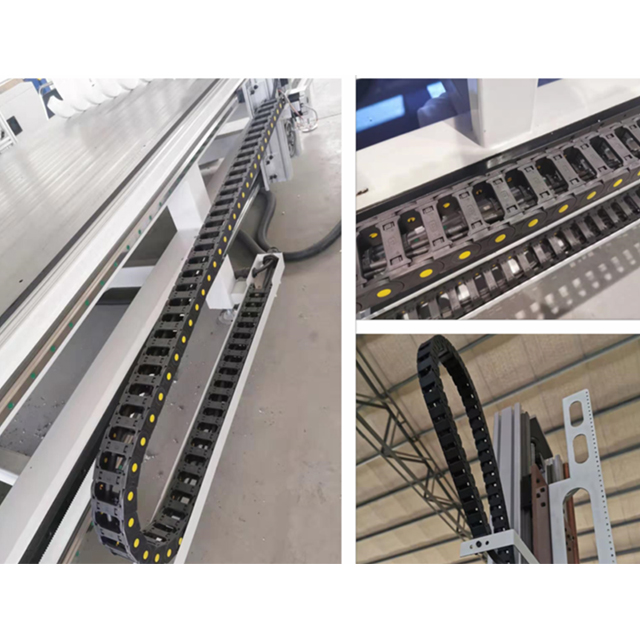 polyvinyl chloride foam(EPS), polypropylene plastic foam material(EPP), XPS Extrusion board. Mainly for the industry: foundry industry, advertising industry, film and television props, packaging industry, EPS construction lines, and other industry-specific equipment.
Advantage of the Foam Cutting Machine
The overall design adopts the structure of large-scale NC machine tools, and the whole bed adopts the finishing milling of large-scale five-sided milling processing center to maximize the verticality and horizontality of the equipment.
All the tables are made of 20m thick high density polyester board, which is milled by the processing center again to ensure the maximum level of the tables, and marked with positioning line and center line, with minimal details.
All the control lines adopt flexible shielded cables, high wear resistance, flame retardant, super flexible and bending resistance.
The control host adopts a brand-new professional industrial computer or DSP handle.
Transmission
IGOLDENCNC equipment adopts high-precision square linear guide, with high-precision helical rack, high-precision ball screw. Adopt double guide rails plus one screw transmission mode, high precision, long service life, large contact surface, strong load carrying capacity, the use of vertical rail technology can better ensure the stability of operation.
Most of the common equipment in the market use round rails or square rails of ordinary small brands, and the contact area is small. The device is not running smoothly.