CNC Router Machine for Metal Cutting ,How to Choose?
Tina
CNC router machines are primarily designed for cutting and shaping various materials using precision-controlled movements. While they are commonly used for woodworking and other materials like plastics or composites, cutting metal with a CNC router machine is possible but may have limitations depending on the machine's specifications and the type of metal being cut.CNC routers are commonly used in various industries, such as automotive, aerospace, electronics, and manufacturing, for producing components with intricate designs and complex geometries.

When it comes to metal cutting, CNC routers may be suitable for softer metals like aluminum or brass, but they are generally not as efficient or precise as dedicated metal-cutting machines such as CNC mills or plasma cutters. Metal cutting typically requires higher cutting forces and specialized tooling, which may exceed the capabilities of a standard CNC router.
If you specifically need a machine for metal cutting, it is recommended to consider a CNC mill or a dedicated metal-cutting machine like a plasma cutter, laser cutter, or waterjet cutter. These machines are specifically designed to handle the demands of metal cutting and offer higher cutting speeds, accuracy, and better tool compatibility for metalworking applications.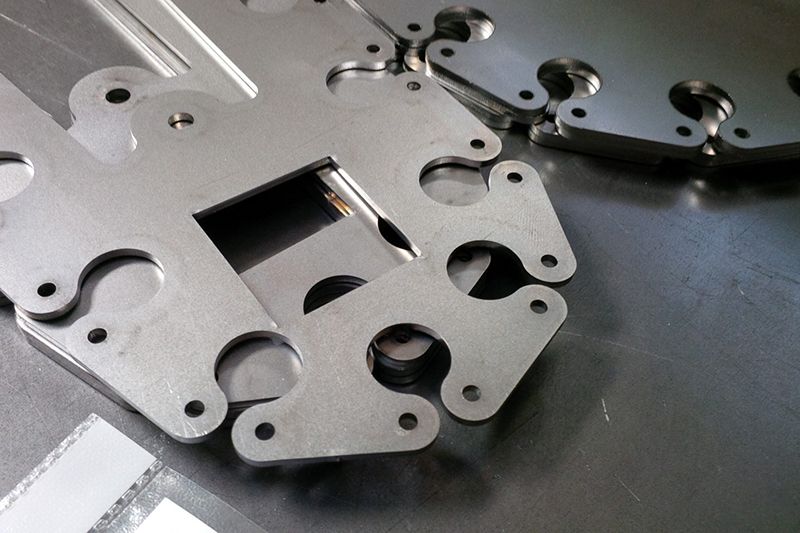 However, if you have occasional or light metal cutting needs and already have a CNC router, it's possible to experiment with cutting softer metals using appropriate tooling and feeds/speeds. Just keep in mind that the results may not be as optimal as with dedicated metal-cutting machines.
Fiber laser cutting machines offer several advantages over other types of metal cutting tools, including:
High cutting speed: Fiber laser cutting machines can cut through metals at high speeds, making them ideal for high-volume production applications.
High precision: Fiber lasers can produce extremely fine laser beams, which allows for very precise cutting of even complex shapes and designs.
Low maintenance: Because fiber lasers use a solid-state laser source, they require less maintenance than other types of laser cutting machines.
Low operating costs: Fiber laser cutting machines are energy-efficient and have low operating costs compared to other types of metal cutting machines.
Versatility: Fiber laser cutting machines can cut through a wide range of metals, including steel, stainless steel, aluminum, brass, and copper.
Features of a CNC Router Machine for Metal Cutting
Construction and design: CNC router machines for metal cutting typically have a rigid and heavy-duty construction to handle the forces and vibrations generated during the metal cutting process. They also have a gantry-style design, where the cutting head moves along the X and Y axes, and the workpiece is moved along the Z-axis.
Spindle: The spindle is a critical component of a CNC router machine for metal cutting. It holds the cutting tool and provides the necessary speed and torque to perform the cutting operation. Spindles for metal cutting should have high power and speed capabilities to ensure efficient material removal and a smooth finish on the workpiece.
Cutting tools: CNC router machines for metal cutting use various types of cutting tools, such as end mills, ball nose mills, and engraving tools, depending on the desired shape and finish of the workpiece. The cutting tools are made from materials like carbide or high-speed steel (HSS) to ensure durability and wear resistance.
Cooling system: Metal cutting generates a significant amount of heat, which can affect the accuracy and lifespan of the machine and cutting tools. Therefore, a cooling system, such as a flood coolant or mist coolant system, is essential to dissipate the heat and ensure the optimal performance of the machine.
Control system: The control system is the brain of the CNC router machine for metal cutting. It interprets the design files and converts them into machine-readable instructions (G-code) to control the movement of the cutting head and workpiece. The control system should be user-friendly, with features like an intuitive user interface, real-time monitoring of the cutting process, and advanced programming capabilities.
Safety features: CNC router machines for metal cutting should have various safety features, such as emergency stop buttons, spindle and axis limit switches, and safety enclosures to protect the operator and the surrounding environment.
If you're considering purchasing a CNC router machine for metal cutting, it's essential to assess your specific needs, such as the types of metals you'll be working with, the desired accuracy and complexity of the components, the available workspace, and your budget. It's also crucial to choose a reputable manufacturer and consider factors like the availability of technical support, spare parts, and training materials.