Foam Cutting Router Machine_EPS CNC Router Machine
Tina
CNC foam router,Foam CNC router is also called EPS CNC wood router for processing foam. Relative to heavy-duty metal cutting machine, foam engraving machines are lightweight CNC machine. And compared with ordinary engraving machines, this type of foam engraving machine has a larger processing size and processing stroke. Especially in the mold industry such as automobile foam molds, gypsum molds, paraffin molds, large ship wooden molds, aviation wooden molds, propellers, and train wooden molds, this type EPS CNC router is very popular.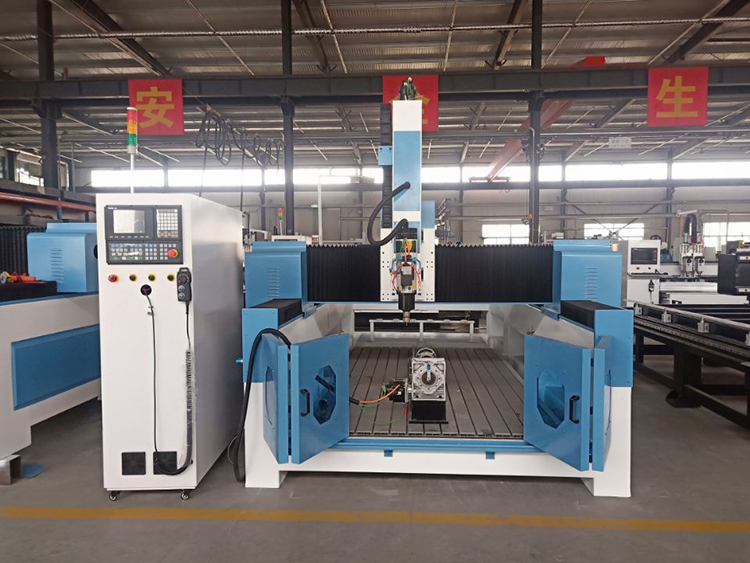 EPS Styrofoam CNC router machine adopt integrated casting machine body by well heat treated, which makes machine more stable, rigid, endurable. Adopting Imported high-precision ball screw and Taiwan HIWIN linear square rails, which ensure the machining precision. Especially with a wider travel distance, which is designed for large scale production and suitable for EPS, casting wood mold, engineering plastics and other non-metal material mold.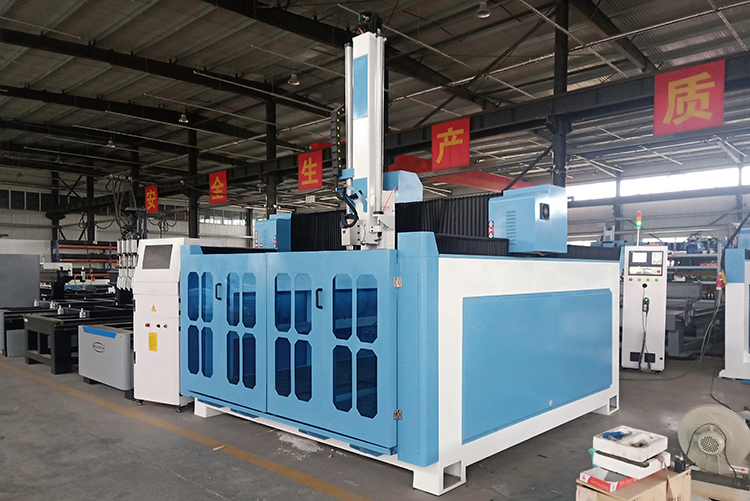 Application
Die and mold industries: it engraves various large nonmetallic molds, especially for auto foam mold, wooden molds for ship,aviation and train. It is also suitable for precise manufacture of casting wooden mold, food mold (such as moon-cake mold) and other molds,etc.
Musical instrument industry: Engrave large 3D curved surface instruments and contour cutting.
Casting mold industry: It can be used for the precision production of various cast wood molds for various automobiles, ships, aviation, trains, etc. And also be used for research and development and production of automotive interior decoration and exhibition decoration materials.  
Casting and sculpture industry: Processing and engraving of various casting process products, lost foam, exhibition decoration materials, and GRG decoration materials.
Building decoration industry: Processing and production of building decoration materials such as GRG and GRC.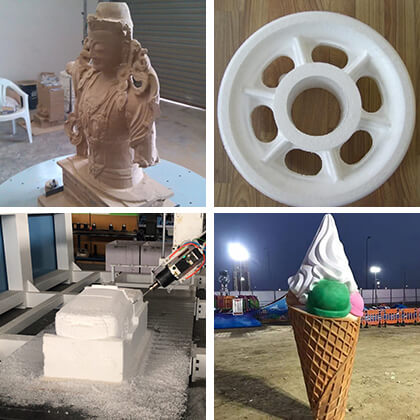 Igoldencnc foam machine can produce various PU foam with cuboids or cylinder shape. Such as general PU foam, memory foam, HR foam, hard PU foam, super soft PU foam etc. This machine adopts the man-machine interface automatic control way foaming, can store different foaming formula, device can foaming continuous (two mould continuous working). Meantime we have technicians who have more than 10 years' experience can supply productive technology and after service for our customer and keeping upgrade every year. Igoldencnc Foam CNC router produced PU foam sponge, mainly used in clothing, shoe material, bedding, laminating, auto finishing material, etc.