Furniture Carving Machine-4 Axis Wood Carving Machine
Tina
4 Axis CNC Router Machine|3D Wood Carving Machine,4 Axis Wood Carving ATC CNC Router for Sale,The so-called furniture engraving is a machine that can open, hollow, and engrave wood boards with different cutter heads.
The best 4 axis CNC wood engraving machine, the spindle can swing 180 degree, 8 linear tool changers can be selected to meet the needs of different processing technologies, full-scale engraving without dead angles, and can complete curved surface processing, mainly used in wood mold industry, craft industry and gift industry.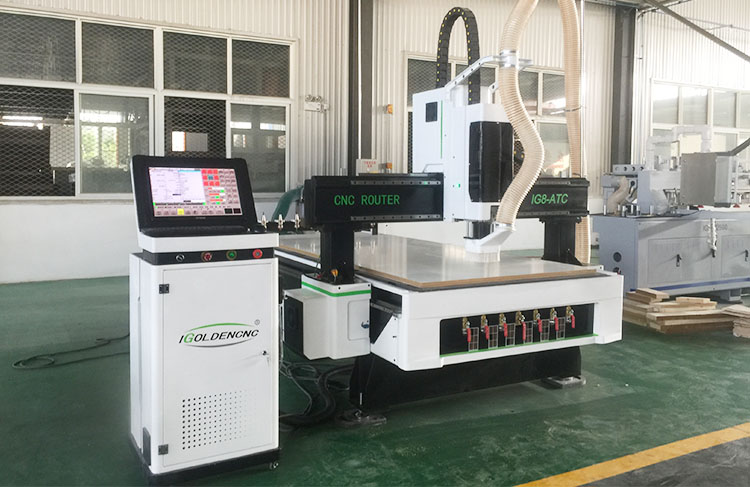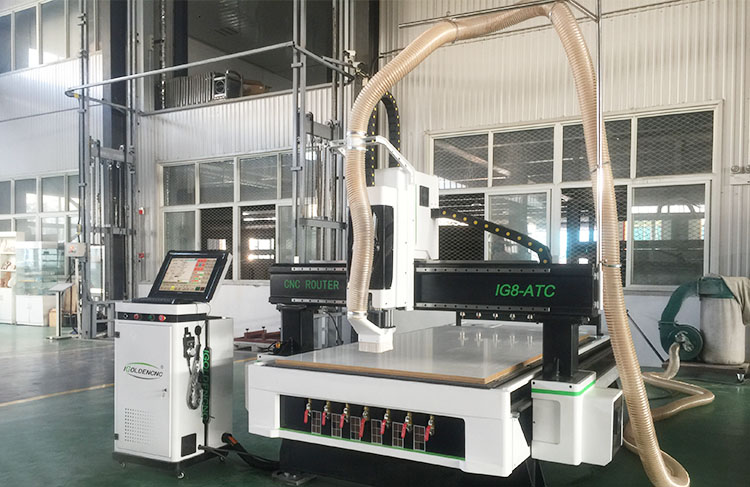 Our common ones are double-process CNC engraving machine, three-process CNC engraving machine, and four-process CNC engraving machine. It is also the most basic woodworking engraving machine, which can achieve different engraving effects according to requirements.
More commonly used in furniture production, such as: door carvings, indoor and outdoor decoration, wood panels, signboards, screens, craft window processing, screens and so on.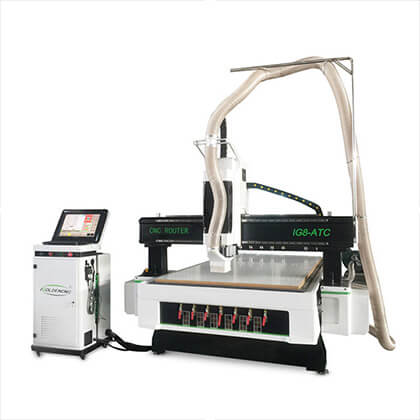 Features and advantages:
The software controls the operation of the main shaft with strong automation.
The speed is fast, the efficiency is high, and the air travel speed can reach more than 8 m/min.
Low noise, strong force and long life.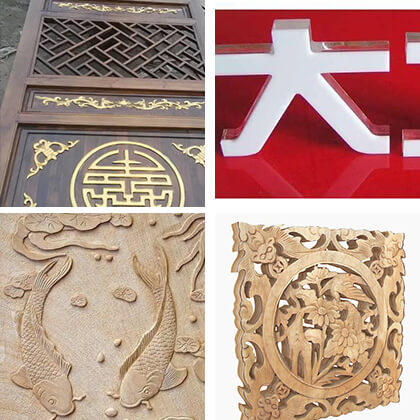 Double-motor drive, double-gear drive, large power, stable transmission, to ensure no jitter during long-term high-speed operation.
The steel structure is integral, with dense support and even bearing capacity, which can reduce the deformation of the machine
Integral casting platform, precision machining, to ensure that the body does not change shape, using imported square linear guides, double-row four-sided ball sliders, large bearing capacity, stable operation, high precision, long life, imported ball screws, Z-axis up and down double-sided Carved to ensure consistent patterns on both sides, the table can be adjusted up and down, and the knife is flexible.