ATC CNC woodworking machine Export to Mexico
Thorpe
The ATC CNC woodworking machine is an ATC CNC router with an automatic straight-line Knife changing tool holder designed and manufactured by IGOLDEN Company. This atc cnc woodworking machine is suitable for cabinet door panels, panel furniture, solid wood furniture and indoor composite doors. It has the functions of automatic tool change, cutting, milling, cavitation, grooving, punching, etc.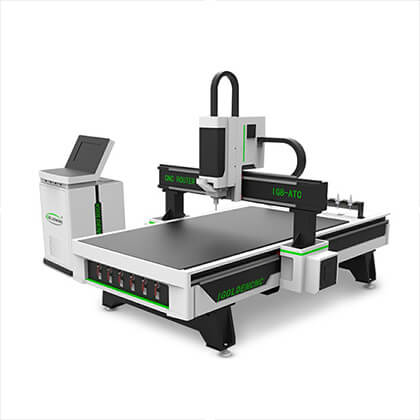 This atc cnc woodworking machine adopts thick-walled square tube welding and side plate tempering treatment, and the bed adopts five-face milling machining center treatment, aging treatment, firmness, and no deformation. Modular structure design, simple and safe operation mode, to ensure operation speed and accuracy. The atc cnc woodworking machine adopts gantry movement, which can freely process the materials of the working surface and is easy to operate. Equipped with a linear automatic knife change system, the tool storage capacity is 12 knifes. The atc cnc woodworking machine has three axes and adopts square linear guide rails to ensure that the machine has high precision and bears heavy loads. This atc cnc woodworking machine has a vacuum suction table and a high-power vacuum pump. The air volume of each vacuum pump can reach 350m3/h. Equipped with a perfect lubrication system to extend the service life of the machine. This atc cnc woodworking machine uses imported highly flexible shielded cables.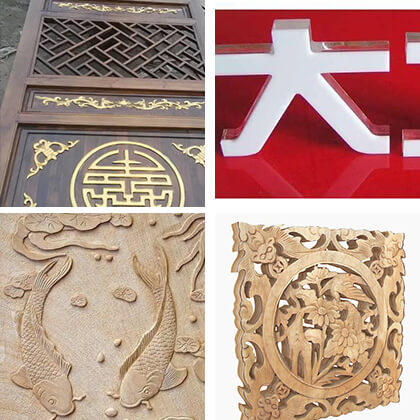 Our client Nikolov is from Mexico and he wants to make wooden doors and other furniture. I asked him about the CNC woodcarving machine, and I asked him what he wanted this machine to do. After discussion, I recommend him to use our atc cnc woodworking machine, which can save tool change time and improve production efficiency. I sent him some photos of our machines, and he asked some questions about machine accessories. I think he explained that our atc cnc woodworking machine have a warranty period and professional after-sales service, and told him that these atc cnc woodworking machine are in good condition. He was very satisfied with it and finally decided to order our atc cnc woodworking machine. Later, he added some machine parts to the machine order. Currently, his atc cnc woodworking machine is working very well.
IGOLDEN CNC is the leading ATC CNC Router designer, manufacturer and exporter since 2003.  We have over 400 professional staffs and over 86,000 square meters factory. Our high quality innovative products include ATC CNC routers, CNC engraving machines and CNC carving machines, etc. OEM and ODM are available. Our annual CNC machine output is over 12,000 sets, which had been exported to over 136 countries. If you have any questions or inquiries, please fill in and submit the following form, we will reply as soon as possible.