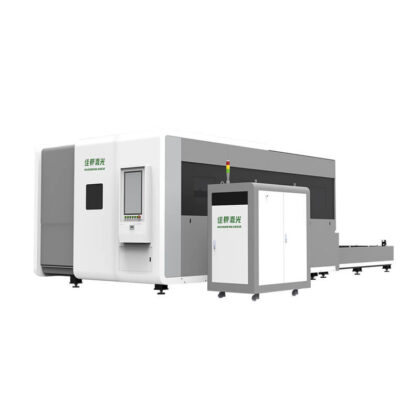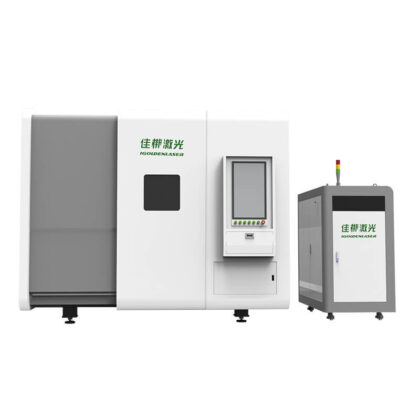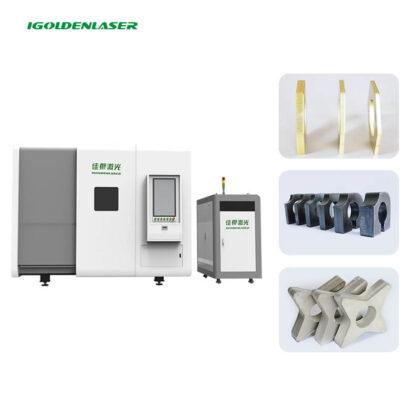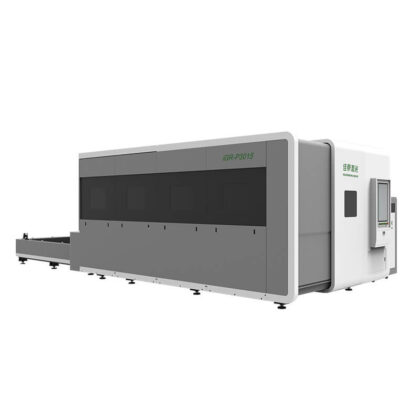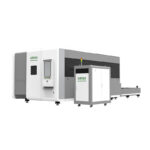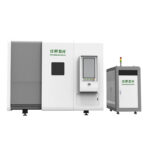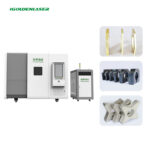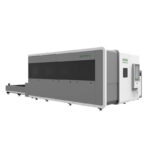 Ultra High Power Metal Laser Cutting Machine
Item No:iGR-P
8kw 10kw 12kw 15kw fiber laser cutting machine,open type single table, or auto exchange shuttle table, with or without protective cover, can be customizd as your request.
Category: Laser Machine>>Laser Cutters
Response time: Within 1 hour
Supply Ability: 200 sets/month
Price Range: $30000-$163500
Description
High Power Laser Cutting Machine
CNC metal laser cutting machine has the advantages of fast cutting speed, high precise, easy and low cost maintenance, safe operation, and stable performance in metal fabrication field, it is good at cutting sheet metal, steel, carbon steel, stainless steel, copper, aluminum, iron, and various alloys.
A high power metal laser cutting machine is a type of high power laser cutting machine that is specifically designed to cut through metal materials with high precision and efficiency. These machines use a high-powered laser beam to melt and vaporize the metal, creating a precise cut with minimal heat affected zone (HAZ) and no physical contact. They are commonly used in industries such as automotive, aerospace, and shipbuilding, where metal cutting is a crucial part of the manufacturing process. High power metal laser cutting machines come in various sizes and configurations, and can cut through a variety of metals including steel, aluminum, copper, and more. They are often equipped with computer-controlled systems that allow for precise and repeatable cutting, making them an ideal choice for high volume production.

---
All Cover Exchange Platform Laser Cutting Machine advantages
1 .Fully protected laser glass cover to protect your eyes and make your operation safer.
2. The strong steel flat bed to keep the machine for 20 years without distortion.
3. World-class components like guide rails and racks to guarantee the cutting accuracy.
4. Simple operating system, to realize rapid cutting on the shape what you want on the metal material, like carbon steel ,stainless steel, cooper, aluminum, and galvanized sheet.
5.The 10s exchange platform makes loading and unloading more convenient and more efficient.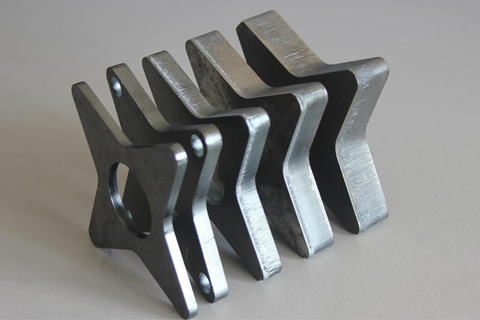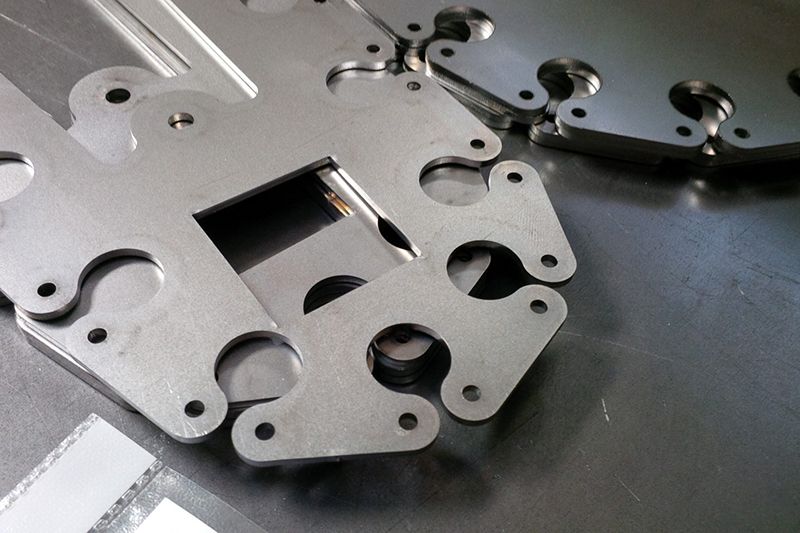 ---
Protective fiber laser cutting machine, is the effcient cutting machine for metal sheet processing, the standard working area is 3000*1500mm with exchange platform, which can be widely used in stainless steel plate, carbon steel plate, aluminium plate, copper plate, and other metal plate, and can be equiped with 1000-12000w laser source for different thickness plate cutting.
Hot applications include:
> Machinery industry: agricultural machinery, textile machinery, engineering machinery, medical equipment, refrigeration equipment, environmental protection equipment and other industries;
> Manufacturing industry: automobile manufacturing, ship manufacturing, elevator manufacturing, chassis cabinets, fitness equipment, mechanical parts, electrical cabinets and other industries;
> Advertising industry: decoration engineering, advertising signs, steel construction and other industries;
> Processing industry: sheet metal processing, furniture, kitchenware, household appliances, metal handicrafts, hardware tool processing and other industries;
> Precision industry: aerospace, rail locomotives, precision accessories, electronic appliances and other industries.
---
Parameters
Model 

iGR-P 3015

Working area

3000*1500mm

X axis stroke

1500mm

Y axis stroke

3000mm

Z axis stroke 

300mm

Accuracy

X, Y axis positioning accuracy

0.03mm

X, Y axis repositioning accuracy

0.02mm

Speed

X, Y axis max. running speed 

180m/min

X, Y axis max. accelerated speed

2G

Power supply

Phase

3

Nominal voltage

380V

Frequency

50/60Hz

Protection grade

IP65

Machine body

Max. working loading

1000kg

Body weight 

4000kg

Size(L*W*H) 

8230*3140*2300mm

Laser power

500w/ 750w/ 1000w/ 1500w/ 2000w/ 3000w/ 4000w/ 5000w/ 6000w/ 8000w/ 10000w/ 12000w

Worktable optional

4000*1500mm/ 4000*2000mm/ 6000*2000mm/ 6000*2500mm
---
Metal Laser Cutting Machine
---
12000w fiber laser cutting machine
A fiber laser cutter is an automated metal cutting system that uses a CNC controller to drive the 1064nm laser beam from a fiber laser generator to move along the tool path generated by the CAD/CAM software to achieve the metal fabrication plans. It is a fine precision cutting system for both sheet metals and tubes. It can cut both flat and beveled metal shapes and profiles.
With a robotic arm, it can do 3D laser-cut jobs. It uses the non-contact cutting method of laser beam, which will not damage the substrate, and the thermal influence of the spot irradiation area is smaller. It can cut carbon steel, stainless steel, spring steel, silicon steel, aluminum, galvanized sheet, pickling sheet, gold, silver, titanium, copper, brass, and alloys. It is used for sheet metal fabrication, elevator manufacturing, electronic appliances, auto parts, machinery manufacturing, precision parts, marine aviation, metal crafts, and advertising.

---
iGOLDENCNC, Your best choice
GOLDENCNC, as a professional laser machinery application solution supplier, covers flatbed fiber laser cutting machine, metal sheet and tube fiber laser cutter, metal tube fiber laser cutter, protective fiber laser cutting machine, CO2 laser engraving cutting machine, fiber laser marking machine, CO2 laser marking machine, UV laser marking machine, handheld laser welding machine, handheld laser cleaning machine and so on.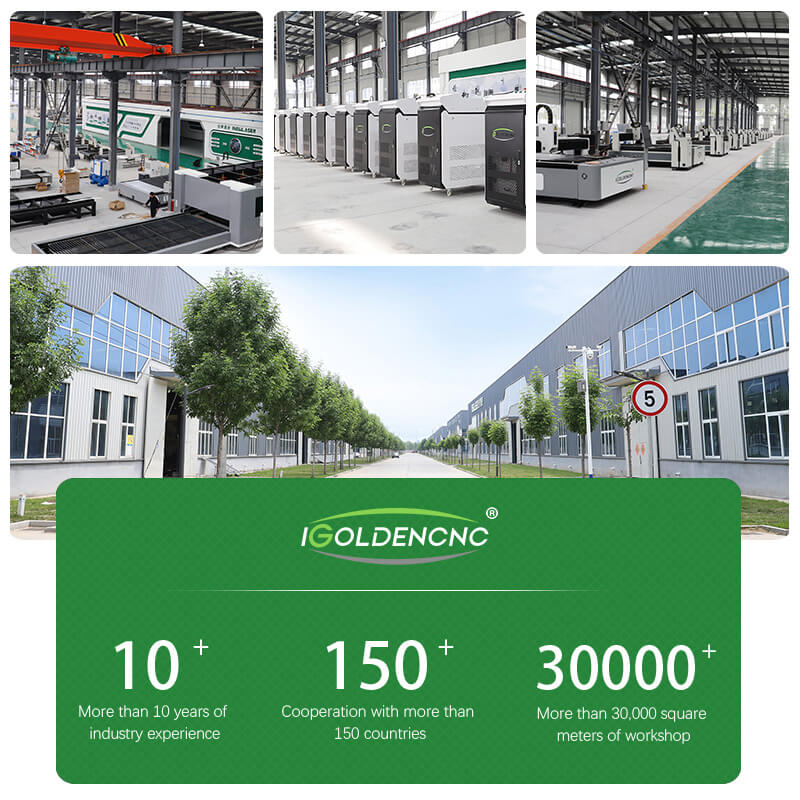 Strict Quality Control System
Each machine needs to go through 13 inspection processes from order to delivery. Advanced testing equipment are used, such as: dynamic balance tester, CNC high precision machining machine, 3D measuring machine; iGOLDENCNC has established a complete and strict quality control system, which controls the product quality from raw materials, production, and delivery, including 48-hour running test and 72-hour aging test, to ensure the excellent quality of our machines.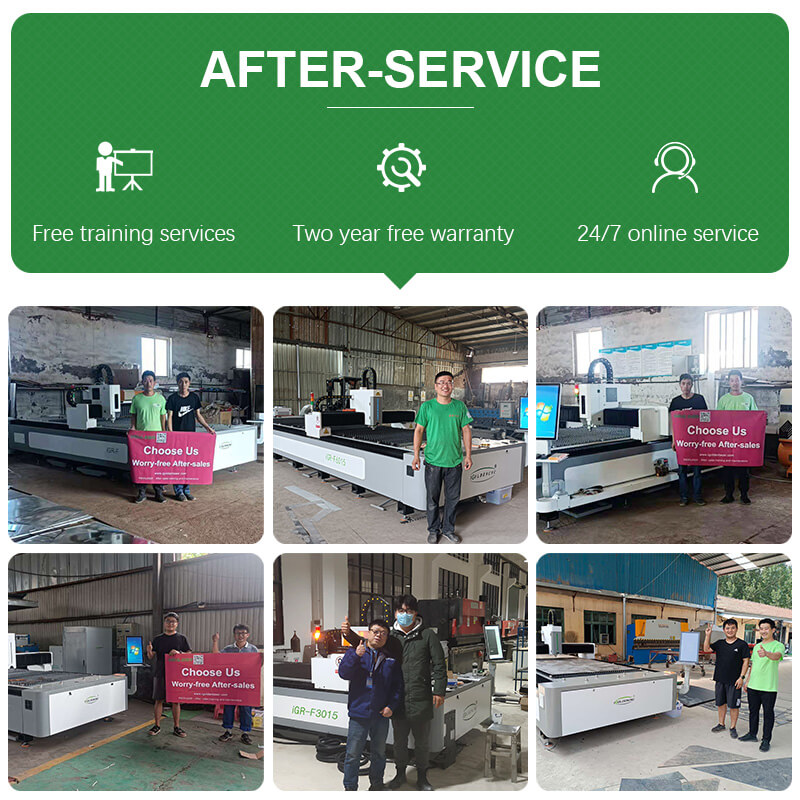 Do you need a catalogue, price or machine working video?
Please let us know your name and email, we will send you more information asap