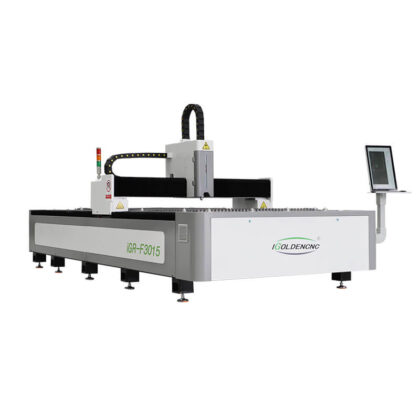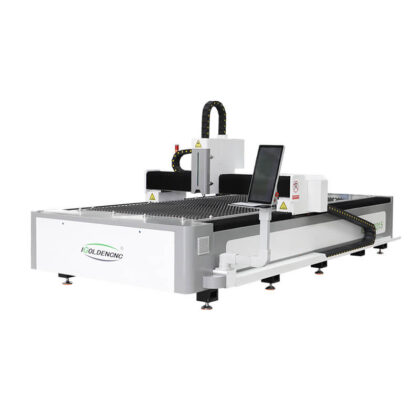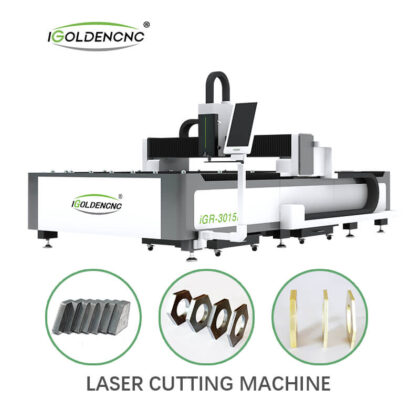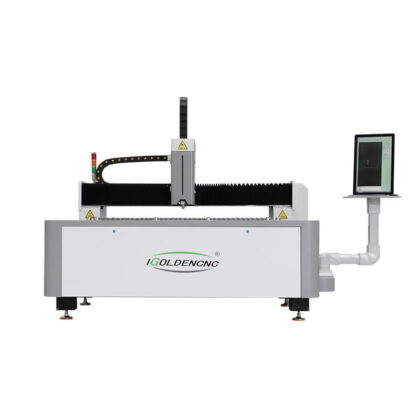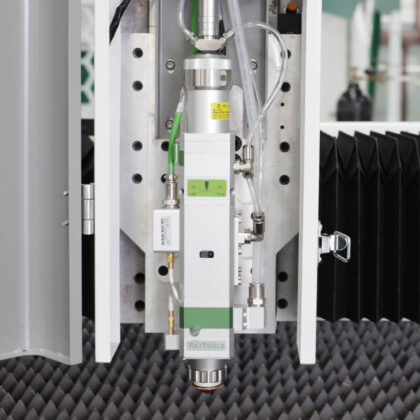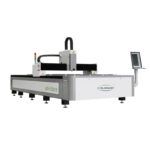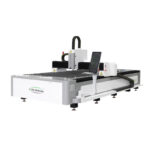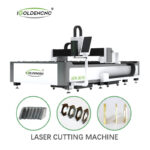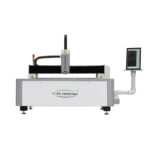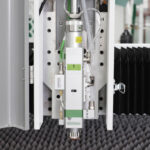 CNC Metal Laser Cutting Machine
Item No:: iGR-F
The fiber laser cutter, based on functions, falls into the laser cutting machine for metal sheet, fiber laser tube cutting machine, and sheet and tube laser cutting machine. Each model of the fiber laser machine has multiple specifications and configurations.
Category: Laser Machine>>Laser Cutters
Response time: Within 1 hour
Supply Ability: 200 sets/month
Price Range: $4850-$163500
Description
Fiber Laser Cutting Machine
Laser cutting can also produce high quality cut edges, usually without further cleaning, processing or finishing, thus reducing the need for secondary processing. Igolden laser, as leading manufacturer and supplier of fiber laser machines in China, will provide best quality and factory price laser cutting machine for metal sheets and tubes, including stainless steel, carbon steel, aluminium, copper, galvanized sheet, mild steel, corten steel, silver, gold, ect.
Flatbed CNC Sheet Metal Laser Cutting Machine is an ideal entry level laser cutter without any high purchase cost or training cost. With easy operation and simple maintenance, the flatbed fiber laser cutting machine provide users powerful cutting ability and efficiency. Therefore, it is a good choice for users to have an economical processing.

Fiber Laser Cutter Machine 1000W-12000W
Top rated fiber laser cutting machine is designed for metal fabrication, including steel, aluminum, titanium, alloy, brass, copper, and iron, with different laser powers(1000W, 1500W, 2000W, 3000W, 4000W, 6000W, 8000W, 12000W, 20000W). The affordable fiber laser cutter is for sale at a low price, with the best fiber laser cutting system service and support.
Features of Fiber Laser Cutting Machine
For the fiber laser cutter, the price is different according to the function and configuration. Please contact us for more details.
It depend on the material thickness you want to processing and the running frequency of the machine. Please let us know which material do you want to process and the thickness.
The metal laser cutter is only for metal sheet, such as stainless steel, carbon steel, copper, aluminum, iron, galvanized, etc..
---
CNC Sheet Metal Laser Cutting Machine advantages
1. Simple operating system, to realize rapid cutting on the shape what you want on the metal material, like Steel, Iron, Aluminum Plate, Carbon steel, Stainless steel, Cooper, and galvanized sheet .
2. Independent electric control cabinet with strong and weak electric separation, to make your maintenance more convenient and safe.
3. Aviation aluminum alloy beam to ensure the running speed is up to 150m/min.
4. World-class components like guide rails and racks to guarantee the cutting accuracy.
5. The strong iron flatbed to keep the machine for 20 years without distortion.
6. When considering sheet metal laser cutting prices, laser cutting has a higher quality cutting edge, it saves money and time cost if we count all cost all.
---
Application of Fiber Laser Cutting Machine
CNC Metal laser Cutting Machine is suitable for quality cutting of stainless steel, carbon steel, silicon steel, aluminum alloy, titanium alloy, galvanized steel, aluminum-plating zinc plate, copper, and other metals.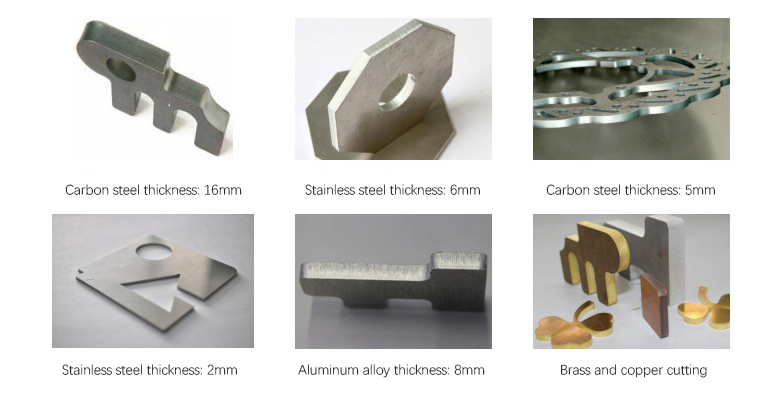 ---
What is the limit wattage of the CNC metal sheet cutting machine?
In addition to the 3kw fiber laser cutting machine, there are also ultra-high power cutting machines, including the 4kw fiber laser cutting machine, 6000w fiber laser cutting machine, and even 8000 watts, 10,000 watts, 12,000 watts, and 15,000 watts for high speed cutting speed and excellent workpiece processing quality. The thick plate cutting capacity increases with the fusion fiber laser and CO2 laser extension, and the thin plate cutting speed significantly improves.
---
CO2 & Fiber Laser Cutting Machines
---
Fiber laser cutter VS CO2 laser cutting machine
CO2 laser cutting machine is also a commonly used laser cutting machine for industrial purposes. But in actual use, there are big differences between a CO2 laser cutting machine and sheet metal laser cutting equipment. The differences mainly include the following aspects.
1. Laser generator
The CO2 laser generator is a kind of gas molecular laser. It uses CO2 gas as the medium and transmits the laser beam through reflective lenses. However, fiber laser cutting machines work with diodes and fiber optic cables for beam transmission. The reflective lenses in the CO2 laser technology have to act at a certain distance. While the CNC fiber laser is not subject to such limitations.
2. Electro-optical conversion rate
Fiber laser cutting system is the latest laser technology. Its solid-state laser generator is more efficient than a CO2 laser. The electro-optical conversion rate of a CO2 laser cutter is only 8%-10%. However, that rate of a fiber laser cutter can be as high as 30%. In other words, the overall energy consumption of a metal laser cutting machine is 3-5 times lower than that of a CO2 laser cutter. So the fiber laser machine is more energy-efficient.
3. Cutting ability
Fiber laser has the property of short wavelength, thus improving the absorption of the beam by the cutting material. The fiber laser beam is more suitable for transmission in the fine and soft fiber. So it is more flexible and easier to maintain than the CO2 laser transmission with mirror reflection. A 3KW fiber laser cutting machine is equivalent to a 4-5KW CO2 laser cutting machine in terms of cutting capacity and speed. So the metal laser cutter can greatly reduce operating costs. 4. Maintenance cost As a CO2 laser cutter has a complex laser structure, its subsequent maintenance cost is relatively high. The CO2 laser cutting system requires regular cleaning, and the reflective lenses also require frequent cleaning and calibration. Due to the CO2 gas purity, you need to maintain the resonant cavity regularly. However, a CNC metal laser cutter doesn't require the above maintenance, saving a large amount of cost.
4. Application
Fiber laser cutting machine is mainly for metal cutting, such as mild or carbon steel, stainless steel, aluminum and its alloys, brass, copper, titanium, etc. While the Co2 CNC laser cutting machine is good at cutting non-metallic materials. It is now a solution to cut or engrave acrylic, wood, MDF, glass, etc.
---
iGOLDENCNC, Your best choice
GOLDENCNC, as a professional laser machinery application solution supplier, covers flatbed fiber laser cutting machine, metal sheet and tube fiber laser cutter, metal tube fiber laser cutter, protective fiber laser cutting machine, CO2 laser engraving cutting machine, fiber laser marking machine, CO2 laser marking machine, UV laser marking machine, handheld laser welding machine, handheld laser cleaning machine and so on.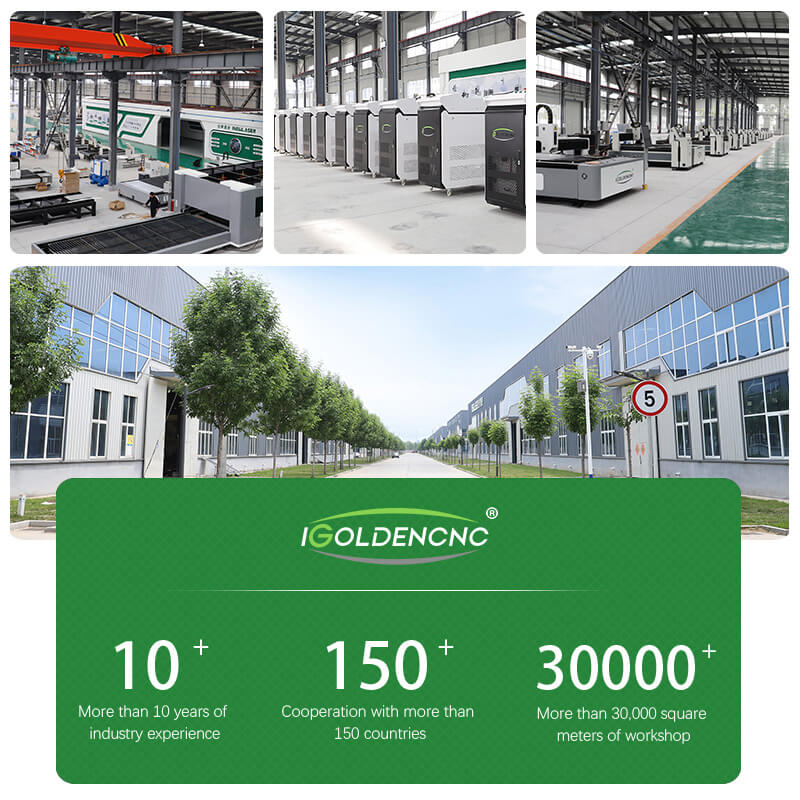 Strict Quality Control System
Each machine needs to go through 13 inspection processes from order to delivery. Advanced testing equipment are used, such as: dynamic balance tester, CNC high precision machining machine, 3D measuring machine; iGOLDENCNC has established a complete and strict quality control system, which controls the product quality from raw materials, production, and delivery, including 48-hour running test and 72-hour aging test, to ensure the excellent quality of our machines.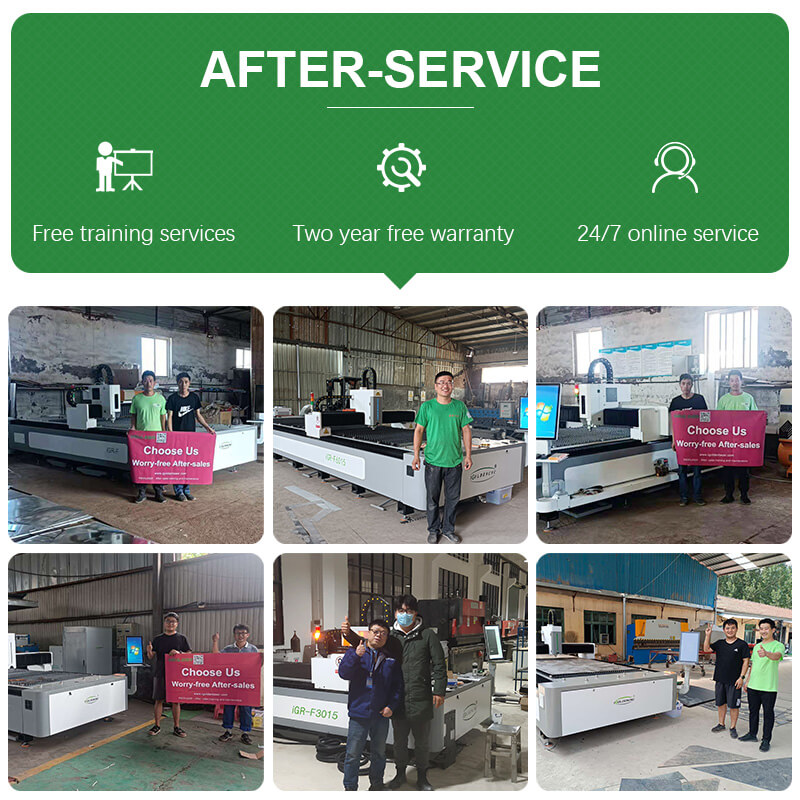 Do you need a catalogue, price or machine working video?
Please let us know your name and email, we will send you more information asap