High Quality Stone CNC Router Center
Thorpe
Stone CNC machine is a machine tool with computer number controlled for stone machining. A stone CNC machine is also known as CNC stone carving machine, CNC stone engraving machine, CNC stone cutting machine, stone CNC router or CNC stone router. Stone CNC machines have functions of carving, engraving, cutting and polishing for marble, granite, artificial stone, tombstone, ceramic tiles.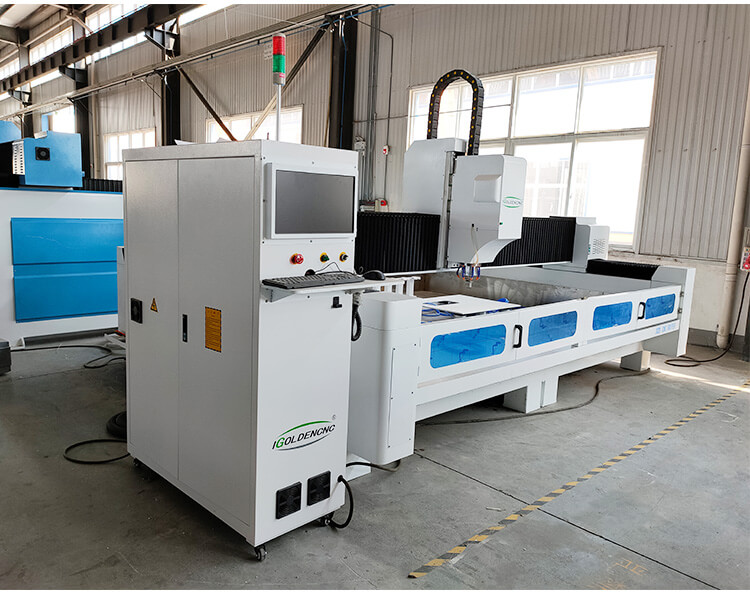 Stone is the most abundant natural material that is available on earth. Stone has many uses.
Some of the earliest recorded finds have been tombstones. Being indestructible these tombstones have left a trail of history.
The information carved on such tombstones was hand carved. Stone masons used a stone chisel and patiently carved letters and later symbols.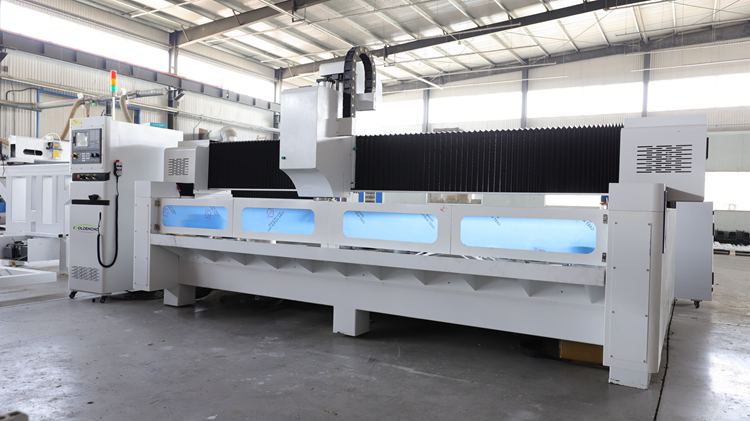 Today this job has been taken over by a machine. This is the CNC Router machine. CNC stands for computer numerical control.
All you need to do is transfer the design for a tombstone via CAM software into the computer of the CNC router machine.
The router will faithfully copy the design by engraving the stone with repeated passes to get depth.


The natural material has a subtle variation that gives an ethereal look. Marble is an excellent stone for carving of tombstones.
The geometry in the design is perfect when you observe the two oak leaves and the arcs of circle forming the bottom half of the design.
The stone used herw is granite which is a hard material. It is the quality of the diamond drill bit and the CNC router that makes such signage possible.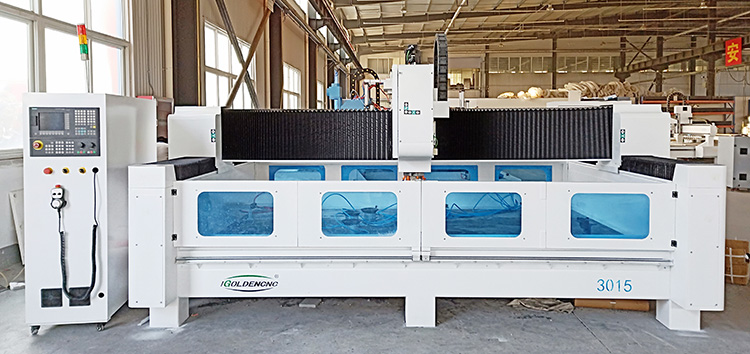 Stone Carving  for Interior Decoration
Laser engraving on stone is recommended for polished stones like marble, polished granite (they come in several colors) and ceramic.
Stone engraving is a preferred method where the grain of the stone is homogenous.
China laser engraving machines are now leading the industry for two reasons. The quality of the machines is reliable because of robust desifn.
As more people embrace this technology for engraving the cost of the machines has become affordable.
CNC laser engraving machines as well as CNC routers can even be customized to suit specific tasks.
Router machines can be adapted to work s a CNC wood router.
Wood is easier to carve and mill unlike stone. Woodworking CNC routers are known for the speed and quick cut machining.
They are used to increase production for interior design fabrication of doors, cabinetry.
As the use of CNC routers is becoming industry standard it is normal to see advertisements for used CNC routers for sale on websites.