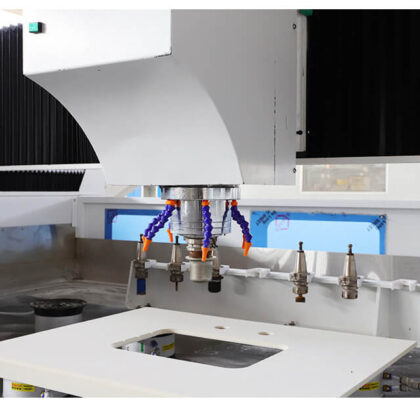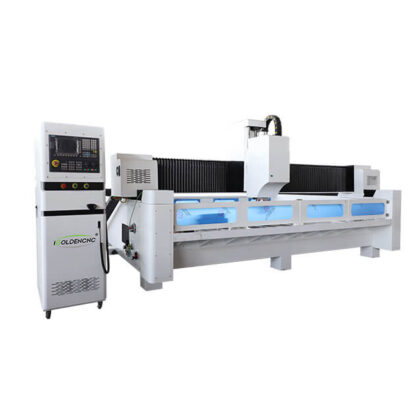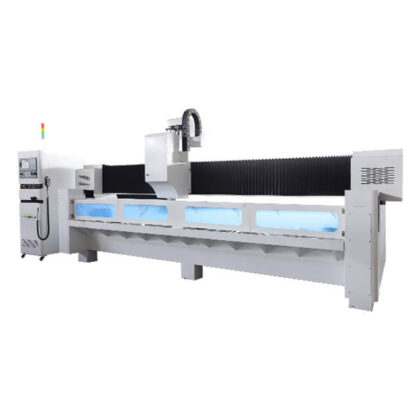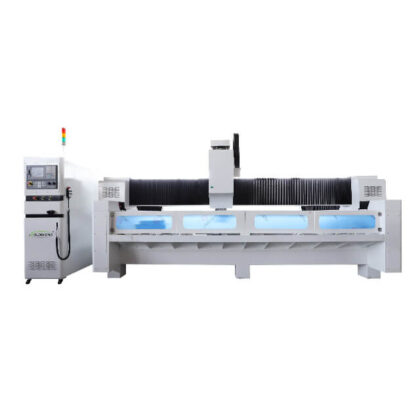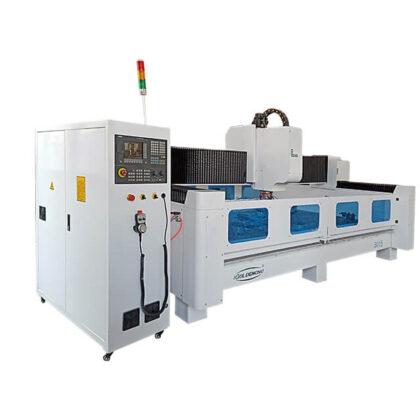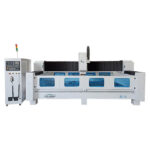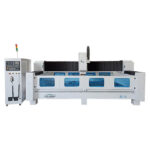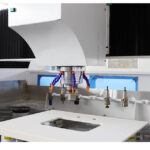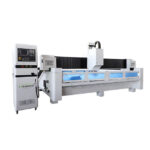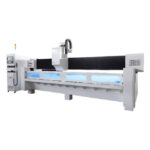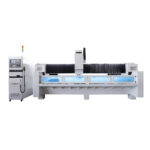 Low Price CNC Stone Machining Center For Granite Quartz Machining
CNC Stone Machining Center For Sale
Item No.:  iGS-ATC
CNC stone machining center is suitable for cutting and polishing natural marble, granite, quartz, blue stone, tombstone, headstone. Now the best stone CNC machine for sale at affordable price.
Description
CNC stone machining center-quartz stone cabinet countertops processing, stone side modeling, arc retaining water grinding, basin pots, stone relief, hollow, line carving. Granite, marble, bluestone, tombstone, headstone and other stone materials processing. One-key intelligent completion of conventional blanking, 45° bevel cutting, multi-angle arbitrary cutting, curve cutting, internal angle and basin hole cutting and other processes.Now, the affordable CNC stone machining machine is sold at the best price.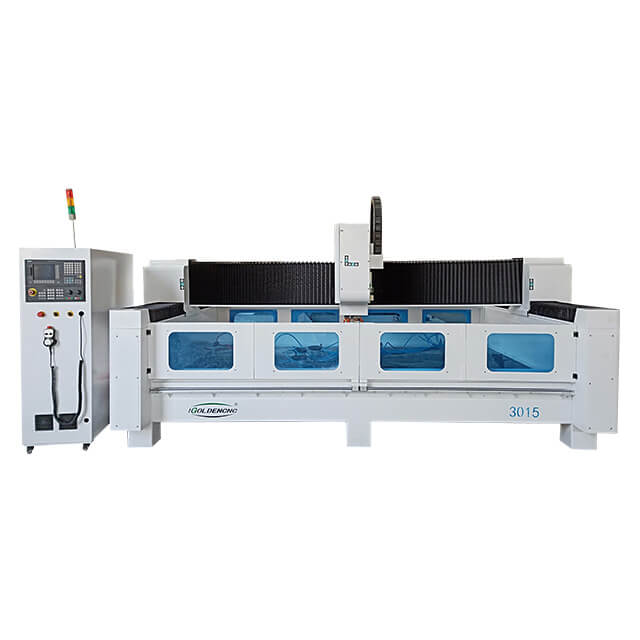 Stone cnc machining center is designed to emboss, cut, polish, drill, and engrave on other materials. It's suitable for processing all kind of stone slab coutertop, such as kithen countertop, bath countertop, cabinet countertop, bar counter, table, windowsill, door sets etc. Relief engraving like stone background wall relief, European style edging etc. is available too.
---
Features Of Best CNC Stone Machining Center
1. Vacuum adsorption table design, feeding is convenient and quick.
2. High-power spindle motor is more suitable for cutting.
3. The Best Stone CNC Machining Center for Cutting is more stable, more durable, effectively reducing the equipment in high-speed operation, the spindle jitter, broken knife, dislocation and so on.
4. A unique filter tank, water circulation system, effectively extending the service life of the sink.
5. Automatic oiling system, maintenance and more convenient.
6. Three shaft all dustproof and waterproof design.
7. Top brand spindle to ensure that the stone CNC machine in the high-speed operation, the output torque capacity unchanged, the spindle wear, high temperature.
8. All institutions of the stone CNC machine are made of precision parts assembled.
---
What Is The Future Development Trend Of Stone CNC Machining Center?
The rise of stone CNC machining centers has accelerated the processing speed of CNC parts and improved the machining accuracy. Therefore, more and more parts processing companies consult online about what brand of stone CNC machining centers are good? Choosing high-performance stone CNC machining is of great significance for improving the qualification rate of stone processing. In fact, stone CNC machining centers have replaced traditional parts processing modes, moving towards coordinate axis numerical control, intelligence and high-speed an
Stone CNC Machine Center Application:
1.Stoneworks: 3D/2D stone carving, Embossment, Line engraving Cutting, Edge inversing, Drilling on Natural stones, Granites, Artifical stones, Tombstones, Milestones, Ceramic, etc.
2.Die industry: Copper sculpture,aluminum engrave,metal molds,plastic sheeting,PVC ,etc
3. Heavy Cut Machine for Pyramid Type Stone
4. It is widely used in the gemstones production.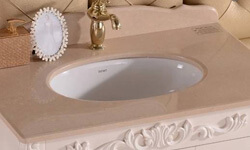 Washbowl Processing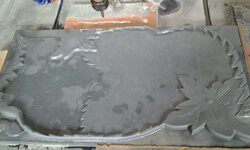 Teaboard Carving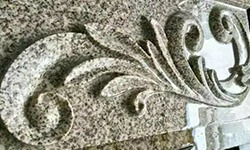 Stone Relief Carving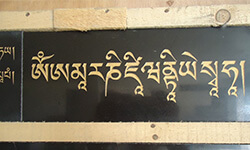 Stone Lettering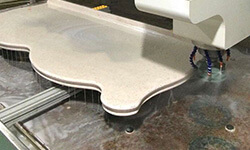 Quartz Cutting Polishing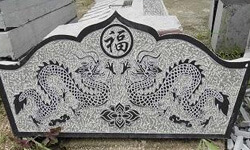 Headstone Carving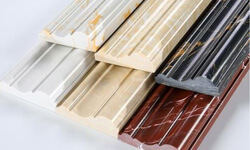 European Edge Processing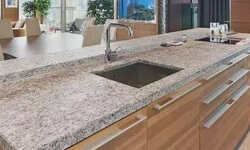 Countertop Processing
---
iGOLDENCNC, Your best choice
Becoming a customer of iGOLDENCNC, we will cooperate with you on the basis of complete trust and comfort. You will find that we are a reputable supplier and worth your trust. We understand that every customer is valuable, and we will cherish every opportunity to cooperate!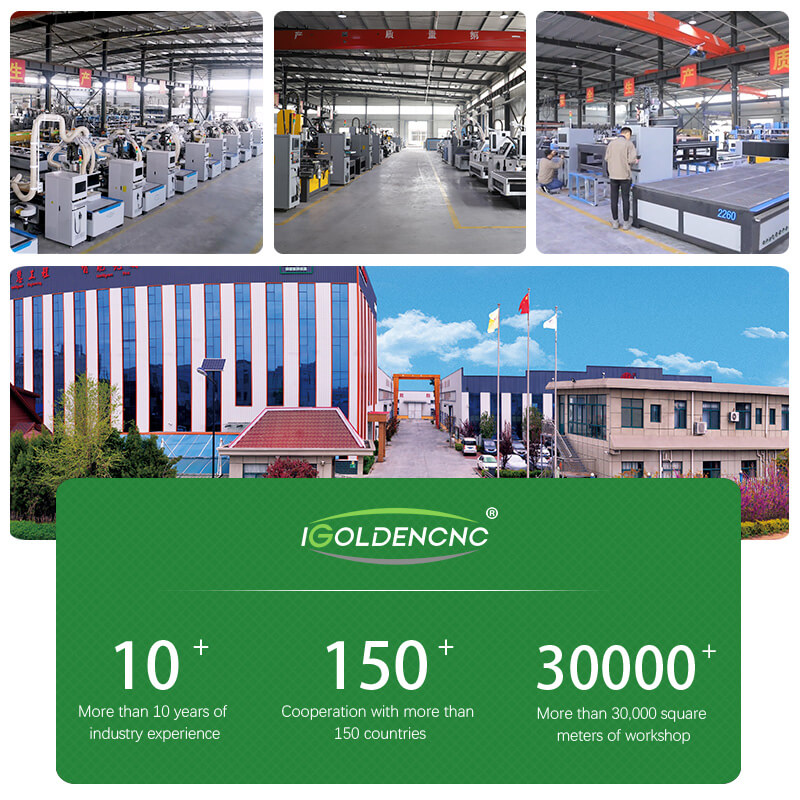 Strict Quality Control System
Advanced testing equipment are used, such as: dynamic balance tester, CNC high precision machining machine, 3D measuring machine; iGOLDENCNC has established a complete and strict quality control system, including 48-hour running test and 72-hour aging test, to ensure the excellent quality of our machines.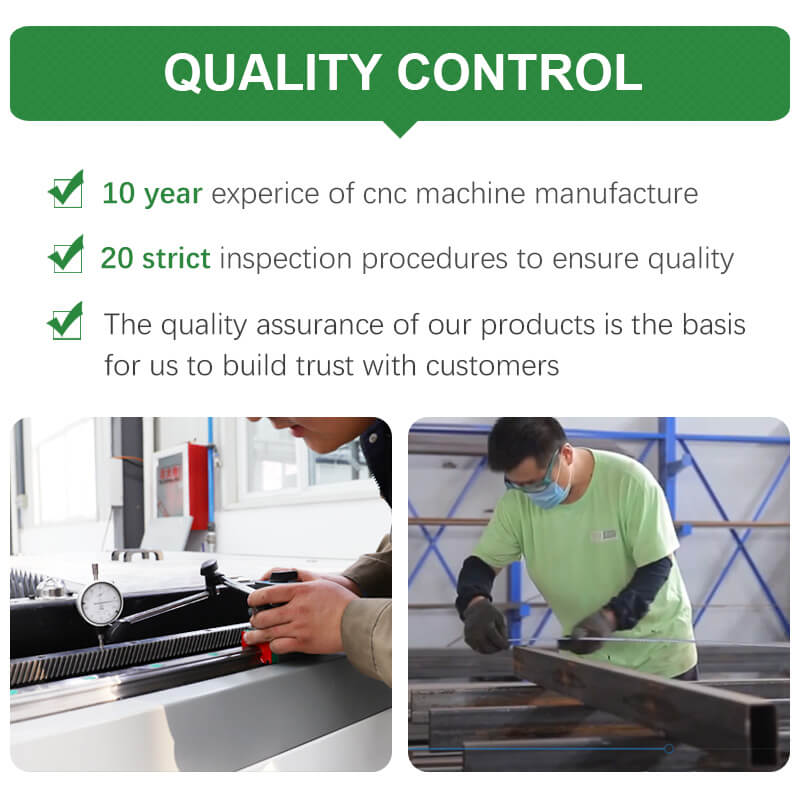 Most of stone materials, such as natural stone, marble, artificial stone, granite, sandstone, bluestone, terrazzo, and other materials, such as glass, ceramic tile, wood, aluminum plate, copper plate.
Stone background wall, bridge engineering, garden engineering, tombstone engineering and other industries.
About 300sets per month.
Yeah, we can shipping on time.
When you received this machine, connect power can work for you.
The main function is plane carving , relief, line carving, cutting, lettering, hollowing, chamfering, drilling, etc..
Related Products
Do you need a catalogue, price or machine working video? Please let us know your name and email, we will send you more information asap.