4 Process CNC Nesting Machine for Sale
Thorpe
The Four Process Nested CNC Router is a multi-function automatic CNC nesting machine, which integrates cutting, chamfering, relief, hollowing, punching, slotting and other processes, while meeting the processing requirements of cabinet doors and cabinets.

1.Pneumatic system cabinet cnc machine with ATC function is used for wood working factory. It can change tools automatically
2.Vacuum table using high-density material with great suction strength, comfortably accommadating all sizes of work piece.
3.NC studio control system is simple, convenient and easy to learn, users can quickly get the fleciblity to master the use of equipment, strong independence.
4.The frame adopts the gantry column structure, the machine parts are produced and assembled with extremely high precision to ensure the high performance and stability of the machine, excellent quality and tolerance.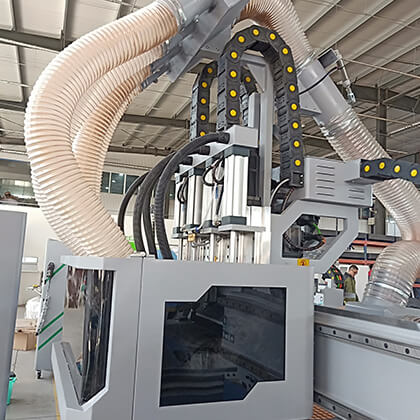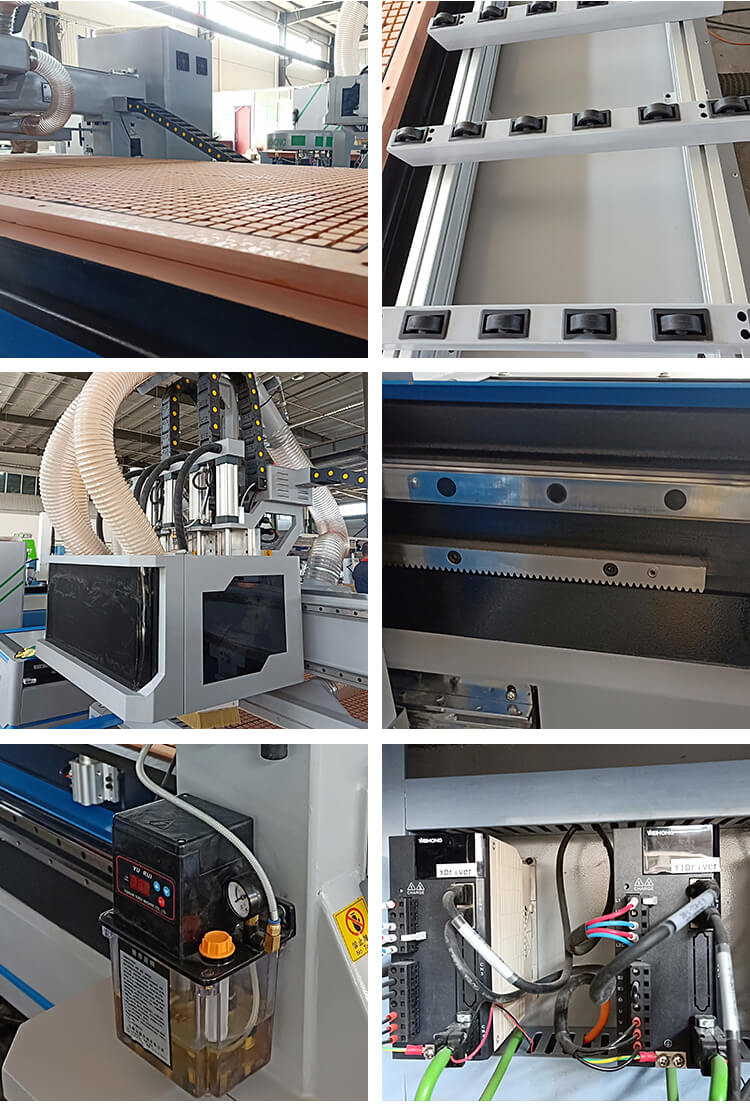 Furniture: cabinet doors, solid wood doors, craft wooden doors, paint-free doors, screens, craft fan windows, tables, chairs, etc. Wooden door cutting, wooden door artwork carving, wave board, 3d photo carving, small or large relief works, cylindrical wood carving, 3d photo carving, etc.
Advertising industry: advertising signs and logos, decorative products, wood, medium density fiberboard, bamboo, plastic, PVC, acrylic, metal, stone, etc.
Art industry: character carving, character carving and cutting, famous brand making, small gift cutting, souvenir making, carving various decorative letters, small windows, fences, figures on walls, etc.
Model making: engraving metal molds such as copper, aluminum and iron, as well as non-metal molds such as marble, sandstone, plastic plates, PVC pipes and wood panels.
Other industries: CNC wood engraving machine can engrave all kinds of large reliefs and shadows, which are widely used in craft gift industry.