5mm 3mm Stainless Steel Laser Cutting Machine
Tina
Manufacturers have a variety of metal cutting methods to choose from, each of which has its own advantages and advantages. On a global scale, more and more manufacturers are beginning to use fiber lasers for cutting due to increased uptime and throughput of fiber lasers, reduced operating costs, and improved overall quality. The high precision, high speed, and quality of laser cutting make it the technology of choice for advanced manufacturing in countless industries.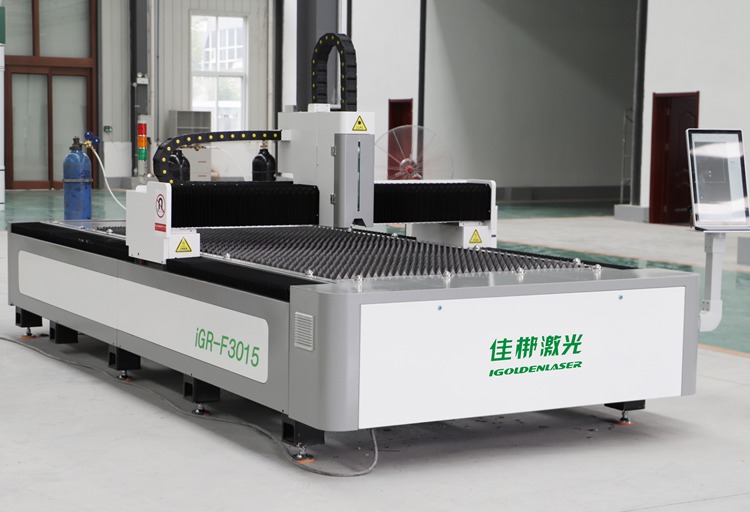 Model
iGR-F 3015
iGR-F 4015
iGR-F 6015
Cutting Area
3050*1500mm
4050*1500mm
6050*1500mm
Power
1000w/ 1500w/ 2000w/ 3000w
Max. Moving Speed
80m/min
Position Accuracy
±0.03mm
Reposition Accuracy
±0.02mm
Max. Acceleration
0.8G
Max. Load
500kg
800kg
1000kg
Power Consumption
11kw/ 13.5kw/ 17.2kw/ 23.4kw
Machine Dimension
4700*2000 *1920mm
5820*2200 *2000mm
8100*2200 *2000mm
Machine Weight
2300kg
2800kg
4000Kg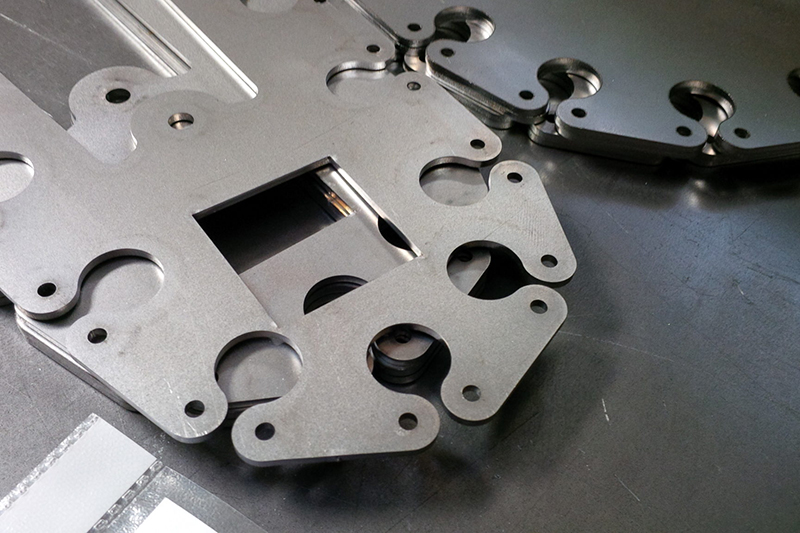 Using laser cutting machines on stainless steel provides you the precision, consistency, and speed in your cutting needs But these are just some of the advantages of laser cutting your stainless steel materials. Let's take a deeper dive and understand why a lot of people are using laser-cutting machines, especially for stainless steel.
Proper distance from the laser beam head to the metal sheet – much like how you would use scissors, the physical contact between the blade and the material you are cutting drastically increases the wear and tear of the cutting tool. This is not the case with laser cutting machines because there is no physical contact between the stainless steel and the laser beam head. As a result, it prolongs the life of the machine.
Manageable warping – laser cutting machines only produce a tiny area of heat zone on the material when cutting. The reason is that the small size of the laser beams only affects a tiny area of the material cutting with heat. As a result, there is only minimal warping, if any, on the stainless steel.
Precision cuts – working with stainless steel and cutting them to size for various uses is a delicate process. You need to make sure that you can make precision cuts and replicate the same result over and over again. Laser-cutting machines allow you to make precision cuts and repeat the same process multiple times.
Complicated cuts and contours – it is challenging to manually cut stainless steel when you must make complex contours on the cut. The ability of laser-cutting machines to be fully computerized makes it easier to perform complicated cuts and intricate shapes on stainless steel.
Minimal nose – unlike old cutting machines, using lasers for stainless steel is a relatively quiet process. This helps minimize noise pollution and protects workers as well.
Narrow kerf in cutting – kerfing refers to material removal when you cut, and one advantage of laser-cutting machines is a narrow kerf in the cutting process. It can do this because the laser beam is so small and precise that the materials removed from the stainless steel are minimal.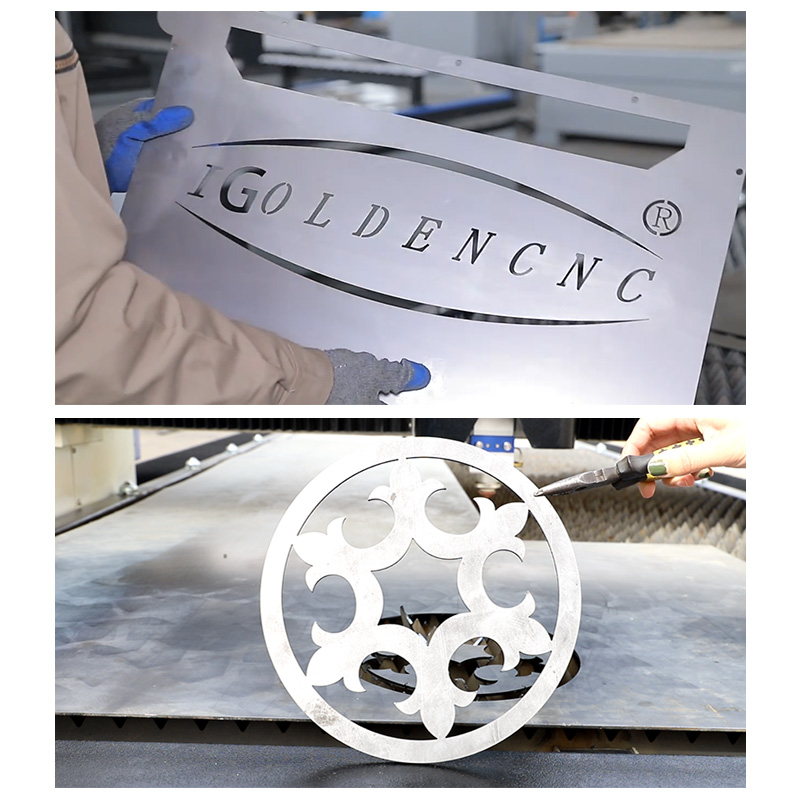 Stainless Steel Laser Cutting Machine price
In choosing a laser cutting machine for stainless steel cutting, the price of the machine is a major factor you need to consider. There are entry-level units that would be less expensive than higher-wattage machines. It can be anywhere from $4,000-$15,000. Some fiber laser machines can even top up to about $45,000. Entry-level machines are the best for light-cutting work, and thin materials are for cutting, marking, and engraving. You could ruin the surface if you insist on using entry-level cutting machines for thicker and more complicated materials.
We provide a variety of power metal sheet fiber laser cutting machines, such as 1000W, 1500W, 2000W, 3000W, 6000W, 8000W, 12000W, and 20000W laser power options to meet your needs.