Automatic Wood Sanding Machine for Cabinet Door Edge Sander
Thorpe
What is the Automatic Wood Sanding Machine?
Automatic Wood Sanding Machine is suitable for grinding and polishing all kinds of solid wood doors, European-style wooden doors, cabinet doors, plastic doors, shutters, furniture parts, carved flower panels, hollow grids, white blanks, primers and abrasive cloth strips of different thicknesses. The polishing effect can reach 80%, which greatly saves labour and improves efficiency.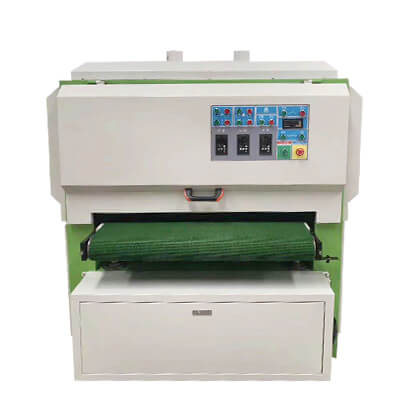 Brief Introduction of the Wood Sanding Machine
It is mainly for the side roughness sanding and primer sanding of wooden products, it is suitable for various solid wood, composite boards, density boards, veneer boards and other materials. It can be used for wood moldings, wooden flowers, hangers, Roman columns, photo frames, Grinding and polishing of various special-shaped flat wooden products such as toilet seats
Advantage of the Automatic Sanding Machine
1.Adopting foundry frame, the sanding units can not be distorted and have good effect of vibration and absorption..
2.Fault display makes maintenance and repair easy. When fault happens, the machine will be powered off, brake, the table fall and protect work pieces from being damaged.
3.PLC is used to control the sanding belt sawing and thickness display, which guarantees the anti-jamming function of the machine.
wood sanding machine for plywood making machineFor this model, we also have two type: RR-1300 and RR-P 1300. RR1300 only have two
sanding head, and just finish the surface with
abrasive belt , but RRP-1300, with two sanding head and one polish pad. the final dealing is finsihed by the polishin pad, which
will have a better finsihing.
Feature of the Cabinet Door Edge Sander
A new type of high-efficiency wood product surface processing equipment independently developed by the introduction of European technology, mainly for the rough grinding of wood products and primer sanding.
Using frequency conversion speed regulation, the speed can be adjusted freely, and the appropriate feeding speed can be selected to ensure the sanding quality of the workpiece.
The rough grinding roller is composed of sisal brush and emery cloth. Different combinations of emery cloth and brush can be provided, and the brush and emery cloth can be replaced separately to save cost.
Grinding and polishing are easy, high-quality and efficient, which greatly improves production efficiency and reduces production costs.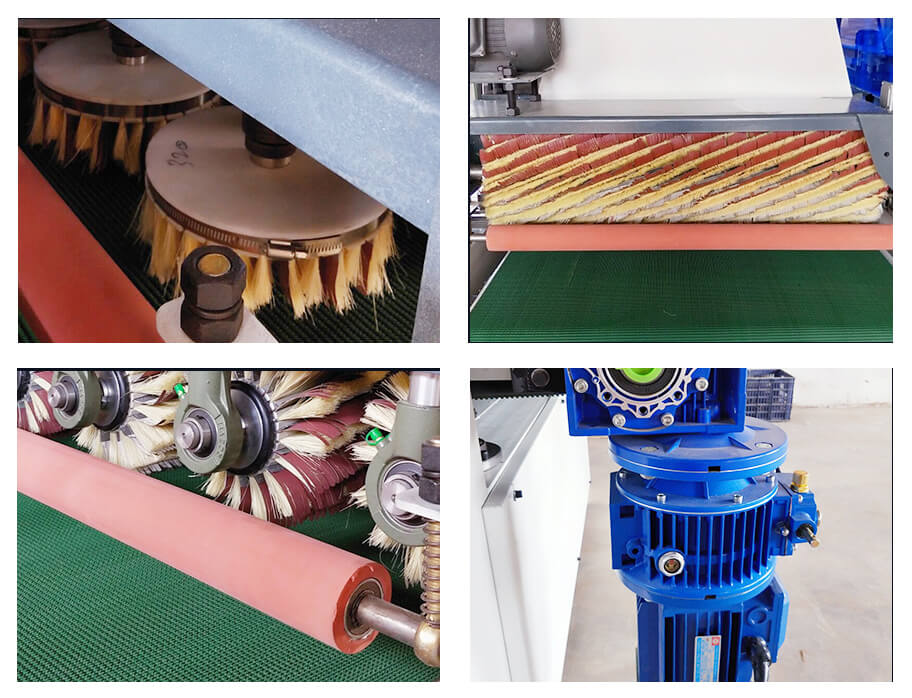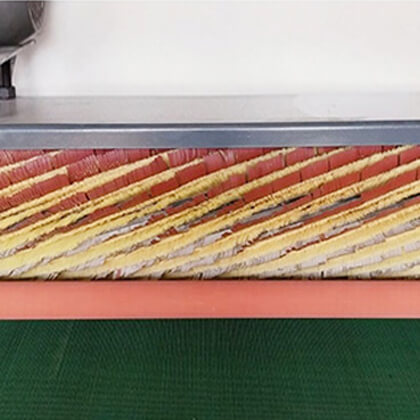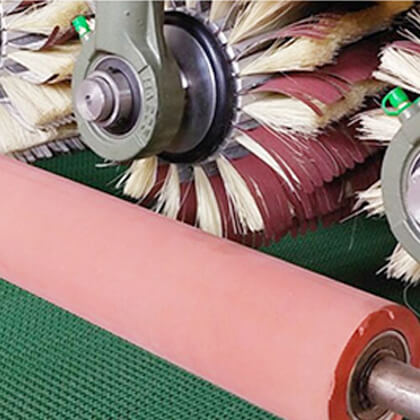 Application of the Cabinet Door Edge Sander
Suitable for all kinds of solid wood, density board, laminated board and other materials linear (such as door edge,Door frames, skirting lines, phase frames, shutters), L-shaped wooden lines and door panels Coarse, fine sanding, sanding and polishing of surface, special-shaped surface, flat surface and curved surface are Ideal equipment for producing doors and windows, kitchenware and other special-shaped sanding.