Flying Online CO2 Laser Marking Machine for Sale
Thorpe
The laser CO2 marking machine can mark on most nonmetal material, usually working with the working line. The flexible CO2 laser marking machine is widely used in electronic components, integrated circuits (IC), mobile communications, hardware, tools, accessories, precision instruments clocks and watches, glasses, jewellery accessories, auto parts, building materials and other industries.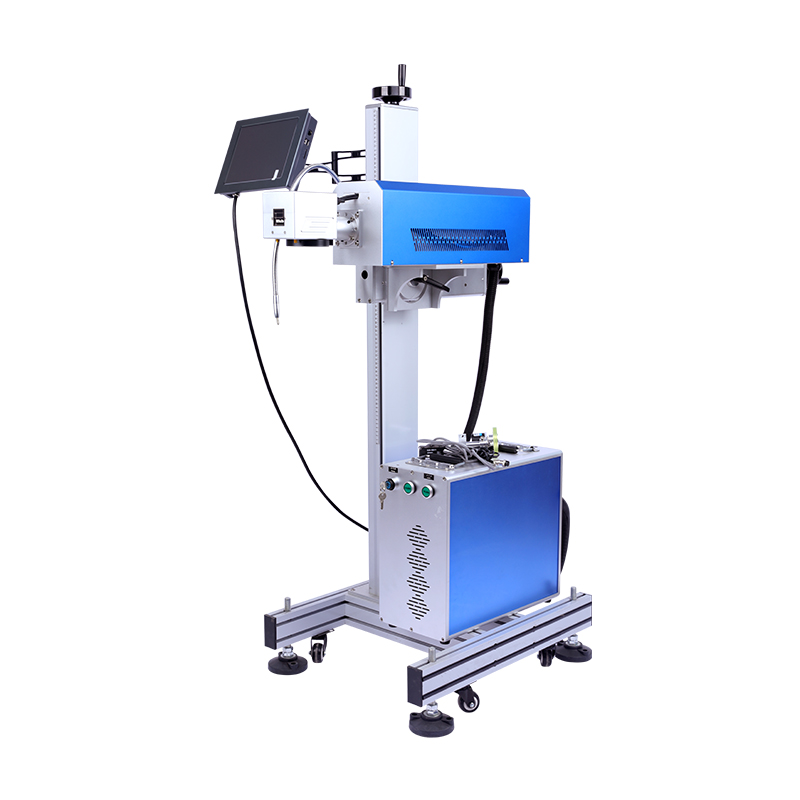 This machine is made for non-metal marking, it incredibly imprints over glass plastic, acrylic, and many other materials its light weight, compact size is crafted to settle in any environment and easy to start & operate. The adaptability of OptiFly enables it to work over many materials with promptness and precision. It can be fixed at any place on your production area for high-speed marking, Optifly outperforms with its high-speed engraving and marking operations. Laser Marking does not have direct contact with the marking surface. Hence, it will not affect physical property of the component which is getting marked. Optifly is a portable machine, almost a size of a projector and surprisingly consumes less electricity.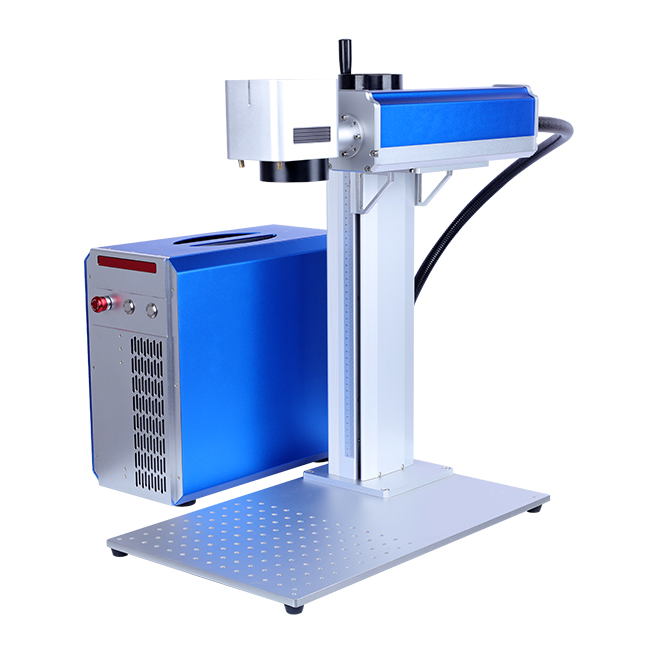 Customized Operations
The customization of our laser systems provides best compatibility and enables it to work on many things on urgent basis with accuracy. Optifly come with many customizable components which allow greater performs at high speed marking operations
Standard and Seamless Integration in production line
Compact mechanical design meets with multiple beam options which simplifies integration, seamless & easy integration on all the applications which gives exact & zero error marking. This Compact yet powerful Laser marking  system gets synced with any sort of production lines. As it is really  portable system that enables marvelous functionality across the premises.
Camera Vision Driven Marking
A built in camera in optifly helps not only in precise 2d scanning which allows easy tracking and tracing  but also provides a platform for precise and accurate marking. This technology allows to configure with the software and facilitates to see the marking position in the monitor
Intuitive and high performance software
High Performance software application  that extends a smooth and a fully automatic  production flow. Its application are versatile, adaptable & easy to handle, our user interfaces  for engraving & marking,  which features operations,  that are user friendly, flexible & traceable.
Conclusion
CO2 Laser offers the most cost-effective solution in laser marking and engraving technology. These compact units commonly replace other marking technologies such as ink jet, dot peen and labeling due to the CO2 laser's ability to achieve high-speed marking while maintaining mark quality. These lasers provide non-contrast marking in plastics as well as ink removal for date coding.
Our online marking machines are perfect flying laser marking that can be used in packing, mobile and food production line and more industries.