How To Operate The 3D CNC Foam Cutter To Cut With Beautiful Mouldings ?
Glover
3d CNC foam cutter are specifically designed to smoothly and precisely cut 3D shapes out of foam materials, such as polyethylene and polyurethane. CNC foam cutting machines can be used to create packaging, decor elements, props, displays, insulation and much more.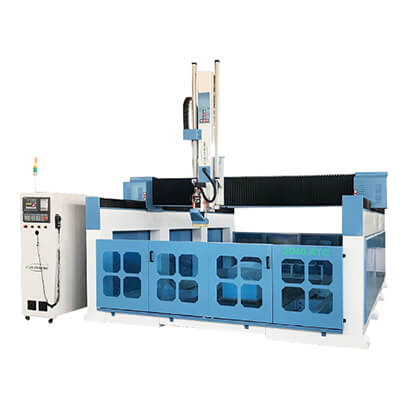 Cutting EPS moulding is achieved by heating the hot wires of the machine, so how can you cut beautiful mouldings?
1. The cutting speed is proportional to the stability of the heating wire,hot wire is more stable and faster.
2. The foam board must be dry and the surface must be free of debris.
3. Advanced features of cutting software
4. The quality of the hot wire.
With the upgrading of electronic products, the original cutting system can no longer meet the needs of users. Now the eps mouldings cutting machine only needs people to draw the graphics through CAD and the machine will be automatically process it.You don't need someone to be on the side of machine when power off, you can walk around and do the other work. If you don't want to draw pictures, it will be very easy to import the electronic version of the drawings into the computer through the USB flash drive. At the same time, it can be implemented in the CAD environment.
The hot wire 3d CNC foam cutter can function with graphic nesting, automatic typesetting, kerf compensation, display cutting pattern, tracking cutting, power-off memory, reverse cutting, rotation, mirror direction, symmetry, stroke positioning and other functions. Having such powerful features,cutted product can only be more standard and more beautiful.
walking guide according to the type of cutting machine will be different, the general gantry foam cutting machine with a 24KG light rail and rail 38KG heavy rail, while some small format models can be used T-rail; and like other models , You can also consider the choice of linear guide.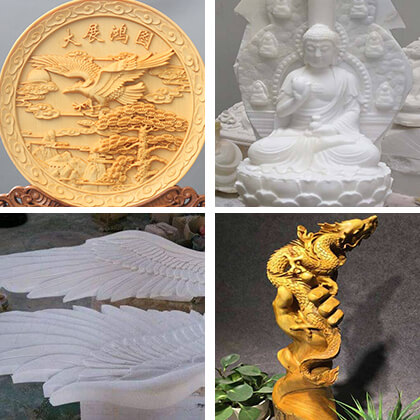 3d CNC Foam Cutter Features:
1.Imported four row steel ball bearing, wide linear guide, self-lubricating block. Engraving direction with equal force,ensuring the mechanical precision and itensity.
2.Z axis stroke size can be 1m wide processing size,Suitable for greater&thicker materails.
3.Intelligent processing cross-border protection, Preventing body collision due to processing format reach out working size.
4. Multi -function contorlling, fot processing speed.travelling speed,and cutting speed.Improving much more quality and efficiency.
CNC foam cutting machine Advantages:
1.Whole steel structure,durable model. dual motor drive, high speed.
2.Professional design software,easy to drawing.
3.DSP or NC studio controller for option.
4.Imported wires(0.3mm diameter) to guarantee the better running.
Application range: Mold industry: carving all kinds of mold, disposable mold, automobile foam mold, large wooden ship mold, aviation wooden mold, propeller, train mold, etc.