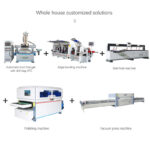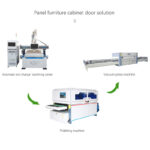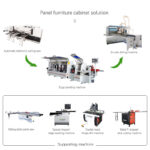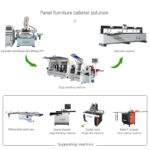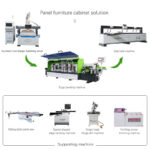 CNC Router For Wood And Plywood Furniture
CNC machine for furniture making such as plywood, density fiberboard, particle boards, artificial boards, ABS boards, PVC boards, PMMA, solid wood panels and other panels with similar hardness.
Our furniture CNC machine covers nesting CNC, edge banding machine, vacuum press machine, polishing machine, side drilling machine, six-sided drilling machine, sliding table saw, computer beam saw, hinge drill, etc.
Category: Furniture Making Machine
Response time: Within 1 hour
Supply Ability: 300 sets/month
Description
CNC Furniture Making Projects
iGOLDEN provides multiple production lines for making cabinets, PVC doors, solid wooden doors, high-gloss cabinet doors, non-porous cabinets, etc. For example, the cabinet production line integrates nesting CNC machine, edge banding machine, and side drilling machine. The PVC door furniture production line combines CNC nesting machine, CNC wood sanding machine, and vacuum press machine. A cabinet door production line may include the computer beam saw, automatic edge banding machine and hinge drill machine. Besides, there are also other CNC machines for furniture making, such as sliding table saw, six-sided drilling machine, corner rounding machine, etc. All the furniture CNC machine can be combined according to your process needs to realize your furniture CNC projects.

First Step – NESTING CNC Machine
---
The nesting CNC machine is numerical control equipment specially designed for the production of panel furniture. In terms of processing functions, the furniture CNC nesting machine can cut, engrave, punch, drill, groove various wood materials. With the intelligent nesting CNC software, the nesting CNC router can automatically optimize the cutting layout, generate the effect map, and perform operations.
For example, modify designs intuitively, and automatically generate various paths. Therefore, a wood nesting machine can save raw materials and improve sheet utilization significantly. The furniture CNC nesting machine is widely used in the furniture industry. For instance, making cabinet doors, wardrobe doors, solid wood doors, paint-free doors, solid wood composite doors, and suite doors. If you are a panel furniture maker, the nesting CNC machine is definitely one of your indispensable furniture CNC equipment.
Second Step – Edge Banding Machine
Thrid Step – CNC Drilling Machine
A wood drilling machine is the furniture CNC machine that realizes the punching, boring, drilling, and grooving function in the furniture production process.
The CNC drilling machine is an auxiliary equipment used in the panel furniture production line, which is consisted of various professional CNC drill kits like CNC drilling system, CNC drill table, and CNC drill bits to drill, groove, and punch. It is mainly used to drill vertical holes, horizontal holes, and side holes in wood, and make grooves on wooden boards or invisible parts.
Therefore, it is also known as wood drilling machine, wood square hole machine, woodworking horizontal boring machine, vertical CNC drilling machine, wood hole machine, and side hole drilling machine.
The wood drilling machine can form various furniture production lines combined with other CNC machines for furniture making.
---
Optional equipment -Panel Saw Machine
The horizontal panel saw machine is mainly for cutting various wooden panels and sheets. It takes more space but easier to use than vertical ones. The panel sizing machine mainly includes the computer beam saw (computer CNC panel saw) and the sliding table saw.
Our computer beam saw, also know as panel dividing saw or panel sizing saw, can cut wooden panels with a thickness up to 100mm and the length up to 3700mm with high speed and excellent accuracy.
The computer beam saw is the most effective method of precise panel cutting with modern software that allows the saw to gain maximum yields from the materials. Sliding table saw makes cutting tasks easier and safer. It can cut panels at certain angles (22.5°, 45°, 90°) and can also make right-angle and inclined grooves.
CNC Router Furniture Making Subsidiary Equipment
The auxiliary equipment in the panel furniture production line mainly refers to: the single and double-head hinge drill machine used for drilling hinge holes; the profiling corner trimming machine for rounding the board corners; the auto polishing machine for sanding surface of wooden boards; the metal T-shaped strip cutting machine for cutting decorative strips; and the vacuum press machine for coating various PVC films on wooden boards.
---
CNC Router Furniture Applications
The furniture CNC machine refers to the CNC machines or production line solutions to make wooden furniture. In other words, the furniture CNC machine can quickly process raw materials according to different processing demands. For example, the furniture CNC machine can be used for CNC cutting, nesting, drilling, punching, edge banding, filming, and other operations.
iGOLDENCNC provides a wide range of furniture making machines for manufacturing various modern CNC furniture. The furniture CNC equipment includes the CNC nesting machine, vacuum press machine, edge banding machine, CNC drilling machine, and auxiliary equipment.
These cabinet CNC machines aim to meet the individualized and diverse processing needs of furniture production. The furniture CNC machine can be used individually or combined into a line to make CNC chair, CNC desk, and other CNC wood furniture.
---
iGOLDENCNC, Your best choice
Becoming a customer of iGOLDENCNC, we will cooperate with you on the basis of complete trust and comfort. You will find that we are a reputable supplier and worth your trust. We understand that every customer is valuable, and we will cherish every opportunity to cooperate!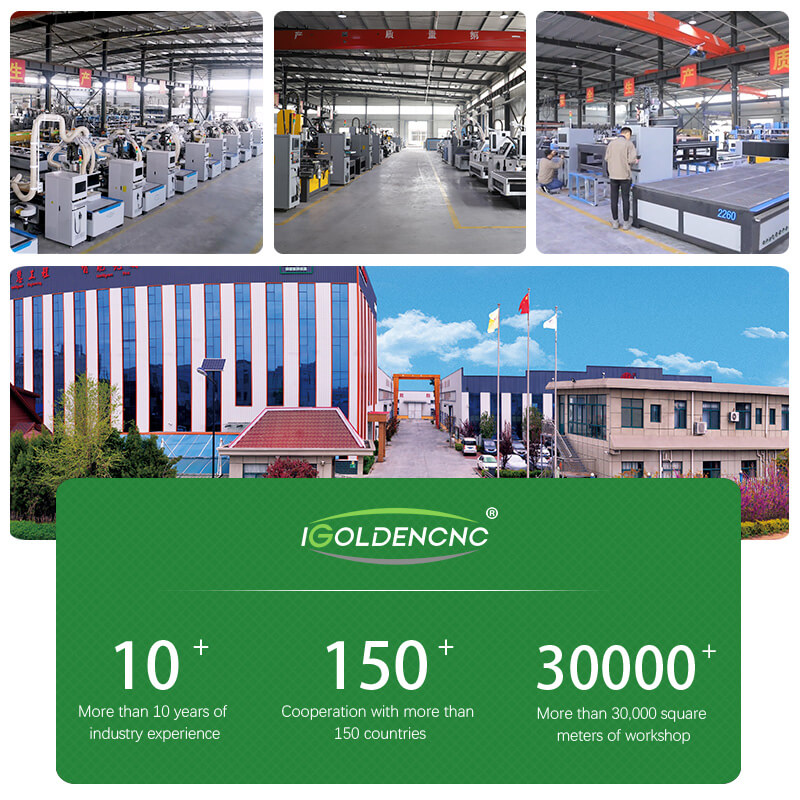 Strict Quality Control System
Advanced testing equipment are used, such as: dynamic balance tester, CNC high precision machining machine, 3D measuring machine; iGOLDENCNC has established a complete and strict quality control system, including 48-hour running test and 72-hour aging test, to ensure the excellent quality of our machines.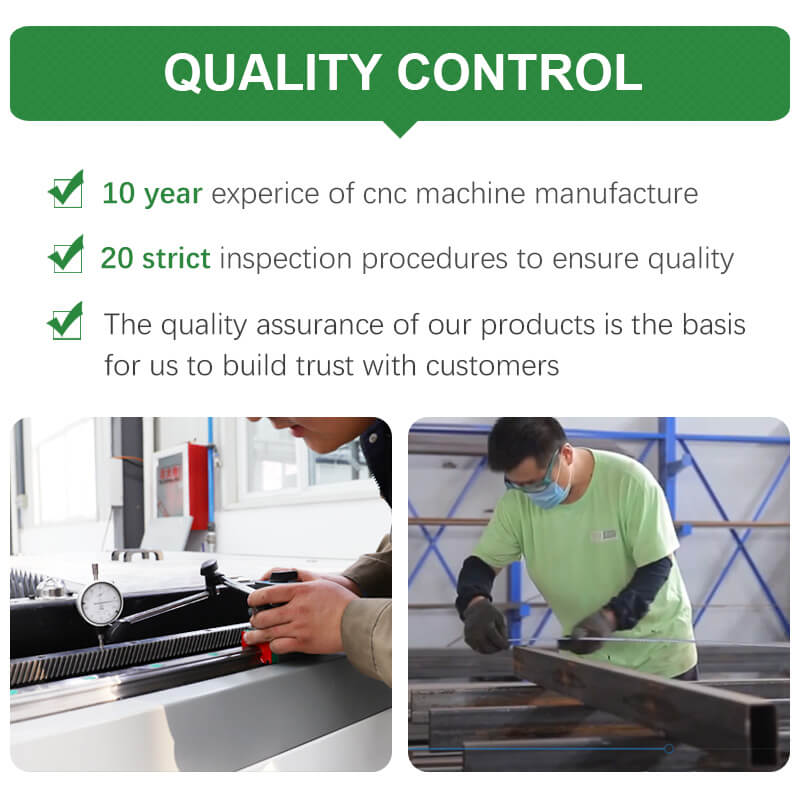 Do you need a catalogue, price or machine working video?
Please let us know your name and email, we will send you more information asap