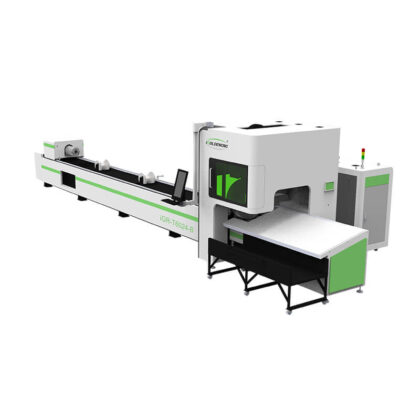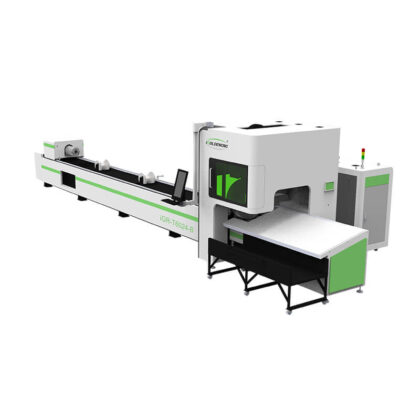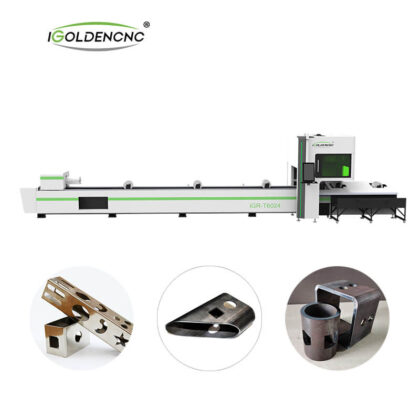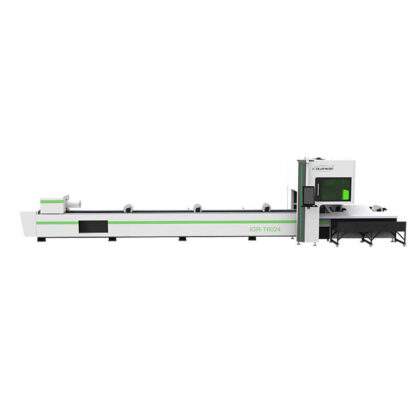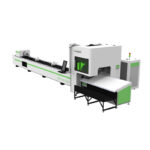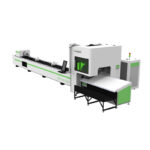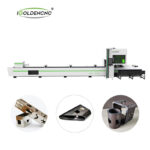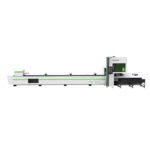 Metal 3d Tube Laser Cutting Machine
Item No:iGR-T
Tubes and pipes laser cutting machine can be cutting round tube, square tube, rectangular tube, oval tube, OB-type tube, C-type tube, D-type tube,triangle tube, etc (standard); Angle steel, channel steel, H-shape steel, L-shape steel, etc (option).
Category: Laser Machine>>Laser Cutters
Response time: Within 1 hour
Supply Ability: 200 sets/month
Price Range: $4850-$163500
Description
Fiber Laser Tube Cutting Machine
Metal tube laser cutting machine can be used to cut all kinds of metal shapes such as round tubes, square tubes, and special-shaped tubes. The newly upgraded metal pipe laser cutting machine production equipment not only achieves automatic production and processing, but also improves the limitations of traditional laser cutting, saving time and effort, reducing costs, faster and more accurate, and can achieve pipe punching and cutting。
The fiber laser pipe cutting machine is designed to be a comprehensive CNC laser tube cutting machine solution. With a wide range of features and capabilities, this tube cutting laser system is designed to allow users a great degree of tube forming flexibility.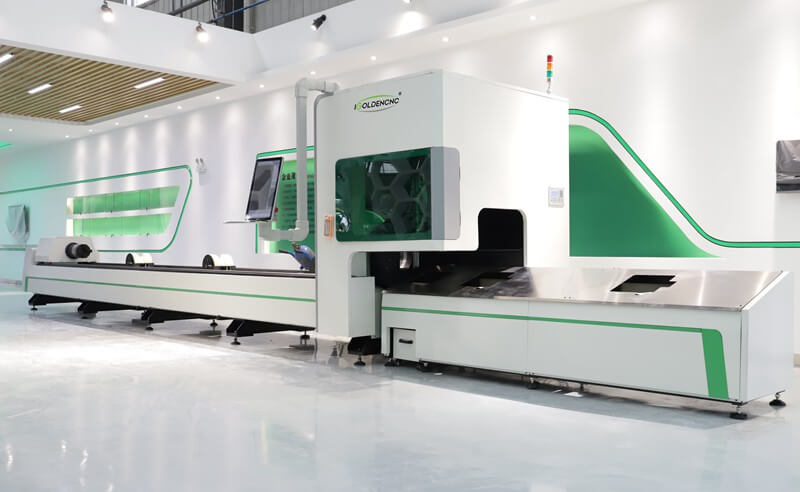 ---
Pipe & Tube Laser Cutting Machine advantages
1. Change instantly fr1. It is professionally design for the tube and pipe.
2. The laser output power can be adjusted from 500W to 4000W.
3. It is easy to operate, which can improves cutting quantity and cutting efficiency.
4. Widely used in sports equipment, various types of pipe, water pipes, oil pipelines and other industries,
---
Parameters
| | |
| --- | --- |
| Model | IGR-T6024 |
| Chuck | Front and rear dual pneumatic chucks |
| Bed | Tube welded bed |
| Motor | Yaskawa Servo Motor |
| Reducer | SHIMPO Reducer |
| Rail | TaiWan HIWIN |
| Rack | T-WIN helical gear |
| Y-axis travel | ≈7m, applicable tube length ≤6m |
| X-axis travel | 240mm |
| Z-axis travel | 220mm |
| Support form | Pneumatic variable diameter wheel support |
| Rated travel speed | Y-axis about 40m/min, XZ-axis about 30m/min |
| Dimensions | 10700(L)×4200(W)×2600(H) |
| System | Cypcut Laser cutting system |
| Laser head | RayTools   |
| Laser | MAX / JPT |
| Operation console | Industrial computer + touch screen |
---
Laser Tube Cutting Machines Application
This fiber laser cutting machine is specially designed for cutting metal tubes and pipes. Except for regular round pipes and square tubes, it can also cut H-shaped, L-shaped, T-shaped, and U-shaped steel materials. The pneumatic rotating chucks can fix and rotate the pipes and tubes to make the cutting faster and more convenient.
Fiber laser cutting machines provide large and small companies with economical and affordable laser cutting capabilities for metals. For example, stainless steel, carbon steel, galvanized, aluminum, etc. Therefore, the company has a good opportunity to laser cut highly complex metal parts, prototypes and custom parts in a cost-effective manner internally. This metal tube fiber laser cutting machine is widely used to cut various pipes and tubes.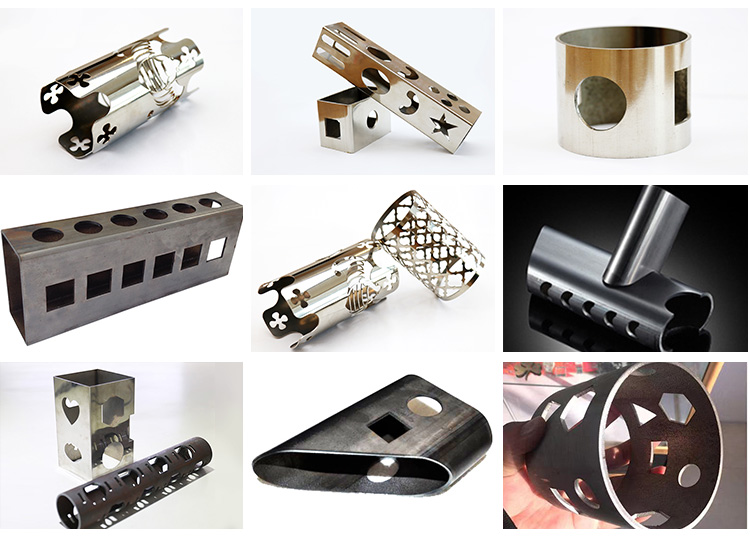 ---
Metal Laser Cutting Machines
---
Fiber Laser Cutters
A fiber laser cutter is an automated metal cutting system that uses a CNC controller to drive the 1064nm laser beam from a fiber laser generator to move along the tool path generated by the CAD/CAM software to achieve the metal fabrication plans. It is a fine precision cutting system for both sheet metals and tubes. It can cut both flat and beveled metal shapes and profiles.
With a robotic arm, it can do 3D laser-cut jobs. It uses the non-contact cutting method of laser beam, which will not damage the substrate, and the thermal influence of the spot irradiation area is smaller. It can cut carbon steel, stainless steel, spring steel, silicon steel, aluminum, galvanized sheet, pickling sheet, gold, silver, titanium, copper, brass, and alloys. It is used for sheet metal fabrication, elevator manufacturing, electronic appliances, auto parts, machinery manufacturing, precision parts, marine aviation, metal crafts, and advertising.
---
---
CO2 laser cutting machine
A CO2 laser cutter is a professional automatic laser engraving and cutting system using a 1064μm laser beam from the CO2 glass laser tube to etch and cut wood, MDF, plywood, paper, leather, fabric, textile, resin, plastic, acrylic, rubber, crystal, glass, ceramics, stone, and more non-metallic materials. It relies on the laser power to drive the carbon dioxide gas laser tube to emit laser beam, with reflectors, the beam is transmitted to the laser head, and then the focusing mirror converges the beam on a point, and this point can reach a very high temperature, thus the excess material is instantly sublimated into gas, which is sucked away by the exhaust fan, so as to create a laser-cut project.
CO2 laser cutting machines are used to engrave and cut in clothing, fashion, garment, shoes, bags, toys, embroidery, electronic appliances, molds, models, arts, crafts, advertising, decorations, packaging, and printing.
---
iGOLDENCNC, Your best choice
GOLDENCNC, as a professional laser machinery application solution supplier, covers flatbed fiber laser cutting machine, metal sheet and tube fiber laser cutter, metal tube fiber laser cutter, protective fiber laser cutting machine, CO2 laser engraving cutting machine, fiber laser marking machine, CO2 laser marking machine, UV laser marking machine, handheld laser welding machine, handheld laser cleaning machine and so on.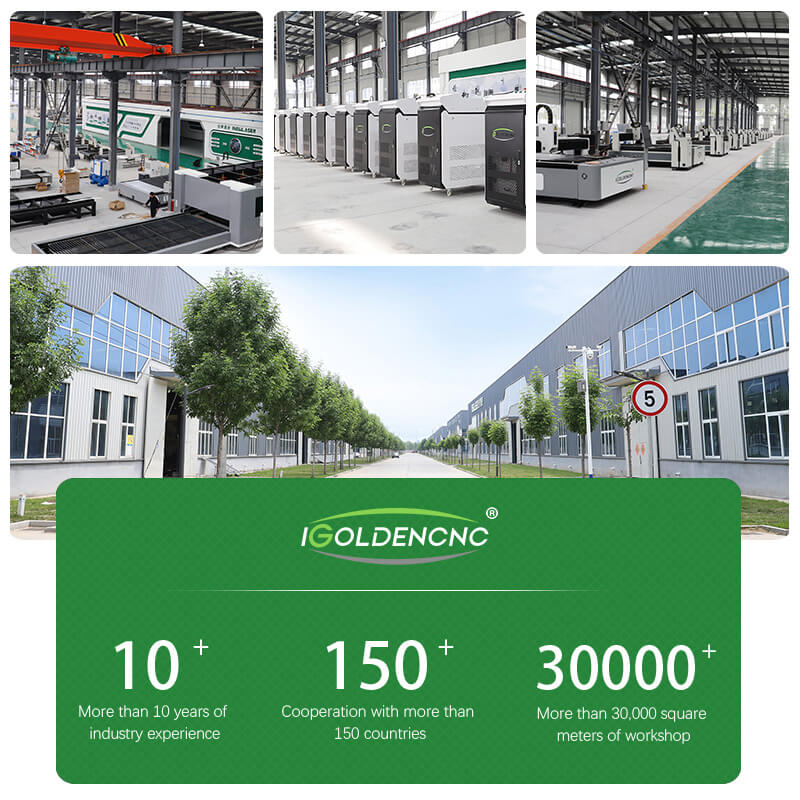 Strict Quality Control System
Each machine needs to go through 13 inspection processes from order to delivery. Advanced testing equipment are used, such as: dynamic balance tester, CNC high precision machining machine, 3D measuring machine; iGOLDENCNC has established a complete and strict quality control system, which controls the product quality from raw materials, production, and delivery, including 48-hour running test and 72-hour aging test, to ensure the excellent quality of our machines.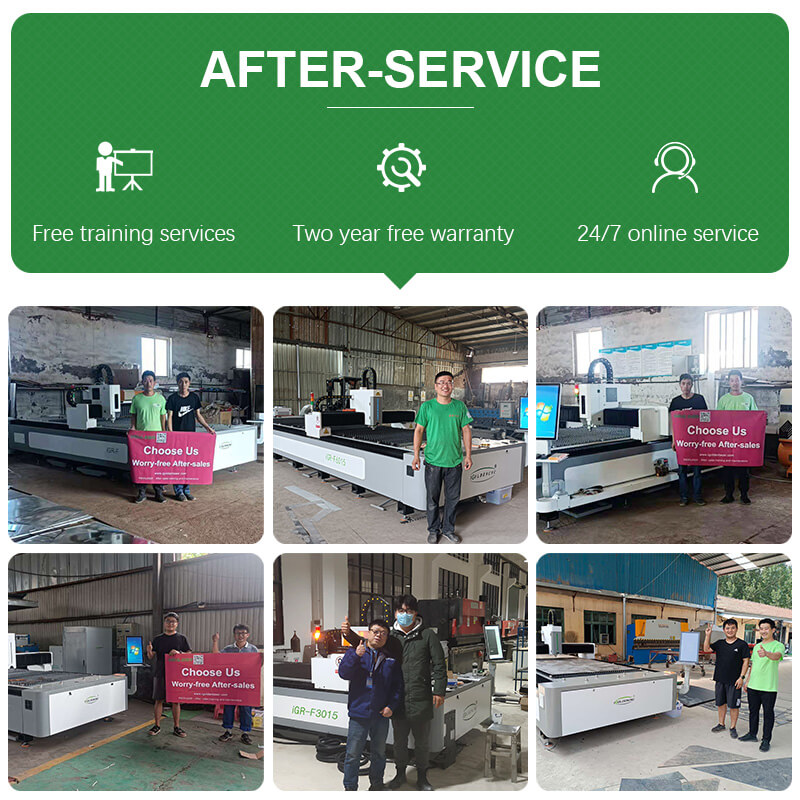 Do you need a catalogue, price or machine working video?
Please let us know your name and email, we will send you more information asap