Wood 3 Axis 4×8 CNC Router Machine in 2021
Thorpe
What is the 3 Axis 4×8 CNC Router Machine?
The low cost 3 Axis 4×8 CNC Router Machine, with the size of 4*8 worktable, used for carving and cutting wooden furniture, gifts, handicrafts, advertising signs, etc. Because of its economy, it is very popular in individual entrepreneurs and small workshops.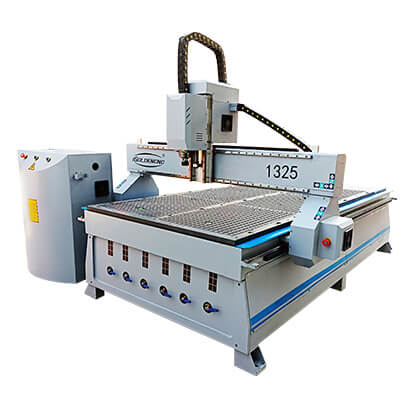 How to choose the best 4×8 CNC router?
Capacity
A lot depends on the size of the project you are undertaking. If you are going to be working on a big project then you will need a big size CNC router. In this article we are focussing on CNC router of table size 4×8 which are suitable for beginners, college going students and for small purposes.
Duty Cycle
If you have plans to use the machine for small purposes like to pursue a hobby or for more commercial purposes as that will define which CNC cycle to go for based on your usage.
Power
Depending on the kind of projects you will be working on, horsepower of the router will play an important role. What kind of motor or spindle does the machine have? Power ensures the correct amount of cutting speed and quality of the cuts on your material. Depending on the purpose, CNC routers are designed to work with motor of certain size and power. For regular usage, buyers may go for water cooled spindle which may make some noise while a serious user can buy a liquid cooled spindle.
Features of 3 axis 4*8 CNC router
1.4.5kw Air-cooled Motorized Spindle
2.High precision spindle, long lifetime bearing, high speed, low noise, stable operation, machining without collapse, maintenance free.
3.Precision ground inner hole, high-precision chuck and dynamic balance nut to improve motor concentrically and extend service life;
4.Built-in fan cooling, easy to use, can be used by directly connecting to the inverted, maintenance-free;
5.The fuselage is made of high-quality stainless steel, which ensures smooth and rust-free after secondary treatment;
6.High temperature grease lubrication, extend long service time;
7.Ceramic ball bearings are used to ensure high-speed operation and accuracy of the spindle.
The Third-generation Gantry
1.The gantry is machining with the thickened rectangular tube that can bear the weight of fewer than 800 kilograms and annealed.
2.High strength, good rigidity, lightweight, no deformation, long service life.
3.The damage to the motion conduction device is small, the resistance to the driving motor is small, the accuracy of the gantry is maintained for a long time, the service life is improved, and the maintenance and use cost are reduced.