5 Axis CNC Milling Router Machine for Custom Mold
Tina
5 axis CNC wood machine is a highly advanced and versatile machine that can greatly improve the speed, accuracy, and quality of woodworking projects. By providing greater flexibility and precision in the cutting process, a 5-axis CNC wood machine can help woodworkers to create complex and intricate designs with ease and efficiency.By providing greater flexibility and precision in the cutting process, a 5-axis CNC milling router can help manufacturers and designers to create complex and intricate designs with ease and efficiency.
So this 3d CNC router milling machine can realize embossing, lettering, hollowing, cutting, vertical carving, round carving, etc,it also can be seamlessly spliced, suitable for various shapes.And this machine has widely used in foam molds, wooden sculptures, aerospace models, disappearing casting foam molds, large sculptures, wedding decorations, external wall dry hanging, garden engineering, large sculptures, handicrafts and other industries.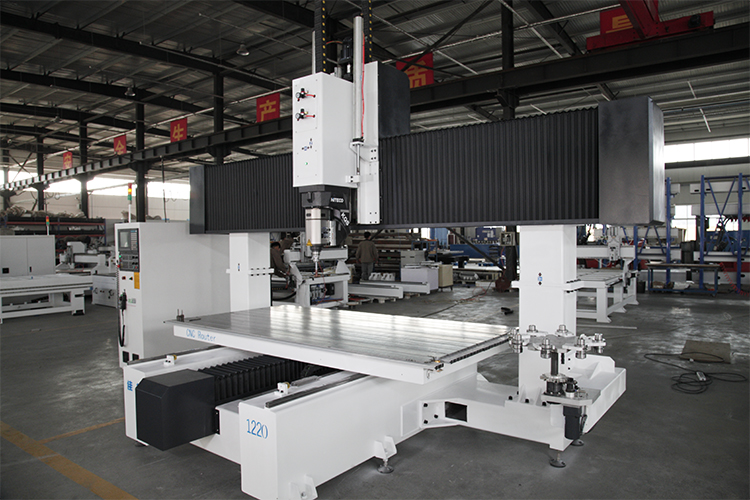 5 axis cnc router machine for sale
The 5 axis CNC mill is equipped with a 5-axis head, and plus a 9kw automatic tool change air cooling spindle, which makes the machine more powerful. Syntec CNC controller Taiwan of 5 axis foam CNC has high-speed precision, which greatly improves the production efficiency of 5 axis router. The 5 axis router is suitable for processing foam, 3D molds, other materials.If you plan to buy a Chinese 5 axis CNC mill, iGOLDENCNC's multi-function 5 axis woodworking CNC machine will be your best choice.
5-axis machining also provides the ability to machine extremely complex parts from a solid, and this type of machining can also save a lot of drilling time. Drilling a series of holes with different compound angles is very time consuming. With a five-axis machine, the drill can be automatically oriented along the correct axis for each hole, so that the drilling can be completed faster. 5-axis CNC machine can reach even the most complex angles.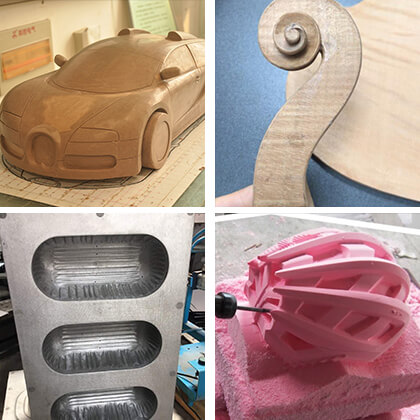 If your parts require complex 4D and 5D parts, then you need a machine shop equipped with 5-axis machines and the best operators. Combined with the highest finishing and tolerances, we are able to achieve complexity that cannot be achieved with 2-axis or 3-axis machine. It only needs to be set once, which can be transformed into higher productivity and higher workpiece quality. This process allows you to machine complex parts that would otherwise require casting. If you have low-volume production or prototype manufacturing, you can machine parts in a few weeks instead of waiting months to complete the casting.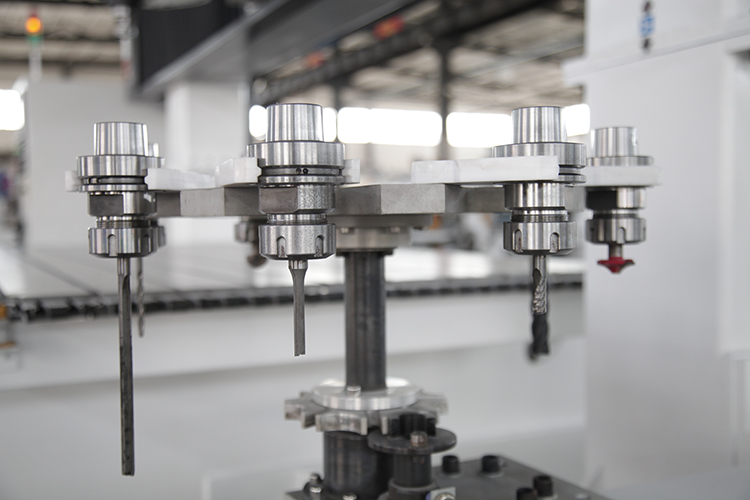 Automatic tool changers: These systems can automatically changecutting tools during the cutting process, allowing the machine to perform multiple operations without the need for manual intervention.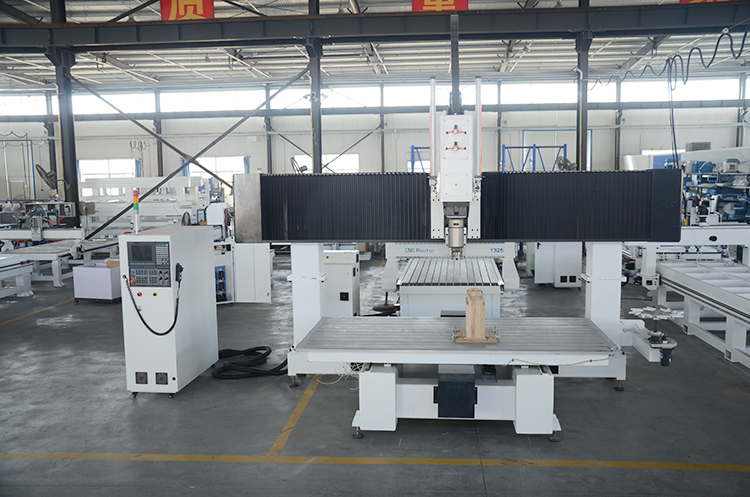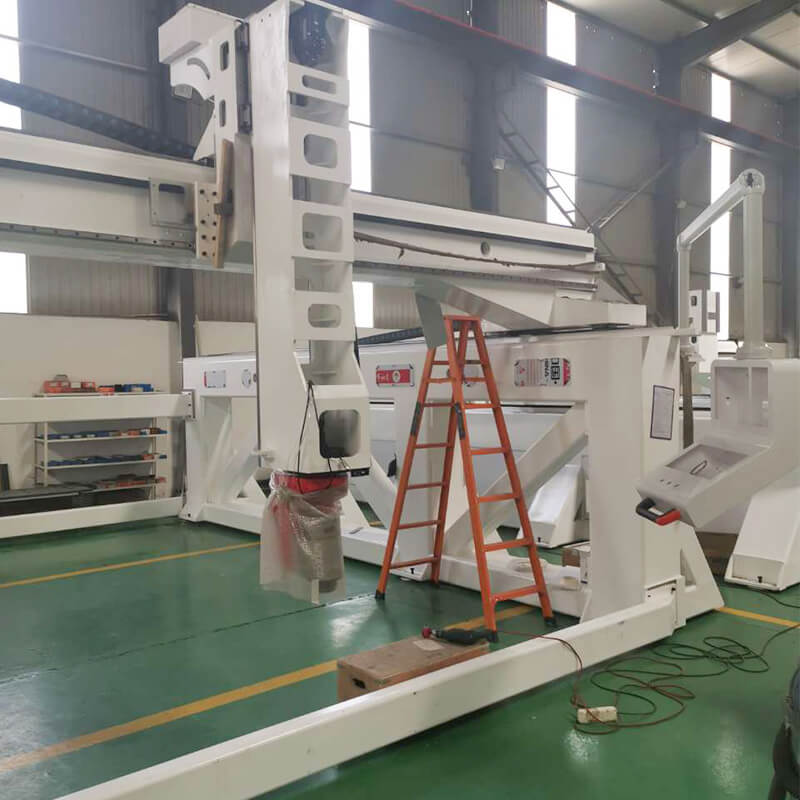 The 5 axis woodworking cnc router with ATC function, it's easy to accomplish full set processing of complex parts from milling, slotting, drilling, sawing, mortise, mortise, etc, the advanced model designed by iGOLDENCNC, combined with a competitive set of configurations.

Hot applications include:
Composite materials industry: Trimming and punching of various composite materials such as plastic parts, glass fiber reinforced plastic parts, rubber and plastic products;
Mold industry:  5 axis processing of FRP wood mold, casting wood mold, resin products, sludge model and various non-metal molds;
Ceramic sanitary industry: 5 axis processing of gypsum molds, 5 axis processing of various gypsum products;
Furniture industry: 5 axis processing of solid wood furniture, 5 axis processing of various furniture tenon and mortise pieces, 5 axis processing of stair elbows, and 5 axis processing of various furniture.