Laser cut acrylic projects & business ideas
Tina
Acrylic is a material having a variety of benefits, whether it is essential and durability. Due to their beauty and practicality, more and more consumers like laser cutting acrylic items. Laser engraving and laser cutting acrylic products are found in many fields, from small wire blasts to large industrial applications. As an advantageous cutting method, the acrylic laser cutting machine is gradually become the best equipment for carving and cutting of acrylic.

Laser cutting acrylic
Because acrylic materials have a wide range of advantages, it is widely used in multiple departments. Acrylic laser cutting machine are one of the most advantageous machines of laser cutting and laser engraving. It can give full play to the characteristics of acrylic materials and laser technology.
Let's take a look at laser cutting acrylic acid and laser engraving acrylic projects. I hope you can get inspiration from these samples and produce your own exquisite acrylic cutting products.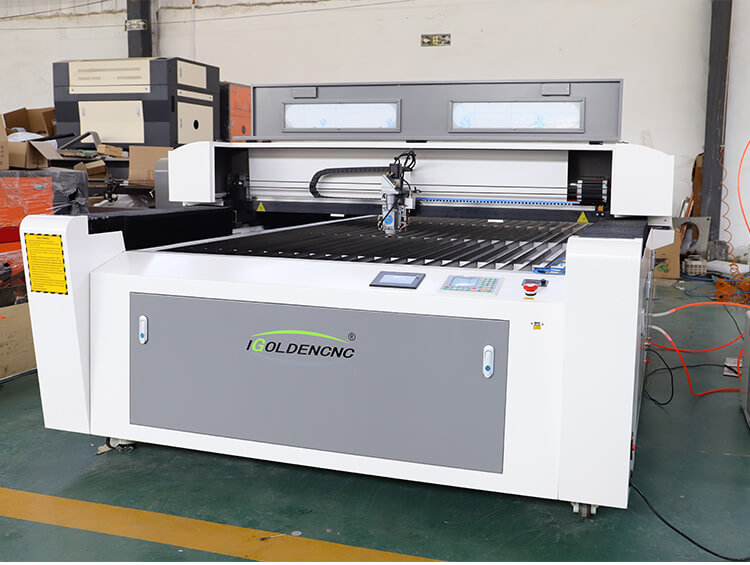 Laser cutting acrylic awards and medals
Previously, the transparent trophy was made of glass. They are easy to rest and need to be carefully saved. But now, most such trophies and medals are cut with acrylic materials and engraved with acrylic laser cutting machines. Similar to fragile glass, acrylic materials are also transparent and transparent. Different, acrylic rupture resistance. You don't have to worry about your hardship and honor into the fragment through careful touch.
Laser cutting acrylic awards and medals are available in various shapes. You can also customize acrylic cutting trophy and medals based on specific events.

Laser cutting acrylic signs
Laser cutting acrylic signs are deeply loved by companies, hotels, advertisements and other industries. Lightning laser cut acrylic symbols are suitable for indoor and outdoor use.
The laser cutting acrylic alphabet can be less than 2 cm, about 100 cm. Various colors and thicknesses make these acrylic letters suitable for the company name.
Beautiful and transparent laser cutting acrylic welcome sign. You can use it on your wedding, you can also shape your wedding vowes and this type of laser cut to remove the date of propylene symbol. This laser cutting acrylic disorder symbolizes you and your favorite love. Recall the happiest day in your life, this is also a souvenir. In addition, due to durable and meticulous functions, you can keep this mark in life.
Shows the laser cutting acrylic acid number. These numbers can be used as the number of rooms in hotels, schools, office buildings and other places, using LED lights, acrylic room numbers are no longer cumbersome.

Laser cutting acrylic lamp
The laser cutting acrylic lamp is a combination of acrylic materials and LED lamps. The structure of the acrylic acid provides a wonderful light reflection. Combined with different colors of LED lights, these laser cutting acrylic lights can not only illuminate, but also decorate the room.

Laser cutting acrylic decoration
There are many types of laser cutting acrylic decoration. For example, the artwork on the wall, ornaments on the table, holiday wines and ornaments, etc. Due to the characteristics of acrylic acid materials, laser engraving or laser cutting acrylic decoration is beautiful and durable, no aging.
The above picture shows laser cutting acrylic decoration. You can engrave it all kinds of letters and patterns. For example, you can engrave an inspiring sentence on it. Every time I see this sentence, it will make your strength face the difficulties of life. You can also engrave photos of people you love. This is a great choice to put your office or family. Or you can only purchase blank and use it as agenda or notebook. When you think something, you can write it on it with a whiteboard. After completing all agendas, delete your handwritten and use it for the next agenda.
You can also use acrylic laser cutting machine to engrave Christmas trees, Santa or snowflakes, and then cut according to the contour of the pattern. Beautiful Christmas acrylic carving and cutting decoration is now ready. These ornaments are very popular around Christmas and New Year holidays.

You can use acrylic laser cutting machine to cut acrylic acid materials and put the parts, such as one of the left. Or you can engrave various patterns on acrylic materials and cut along the contour, just like the right figure.
Acrylic of various colors reflect light of various colors under light illumination. This is exquisite.
The light is only using a simple acrylic lamp cover. It can be used in Hotel corridors, etc., providing lighting for customers walking.
You can use laser cutting machine to acrylic light in the bedroom. This light will not be too bright, can't let you fall asleep. When you wake up to prevent trip, it can provide you with light.
Laser cutting acrylic jewelry
I saw this laser cut acrylic jewelry, I know it must be very popular with girls. There are many types of acrylic jewels, including earrings, necklaces, bracelets, rings, hairpins, etc. You can use your imagination with laser cutters to cut off the various shapes and colors of the laser cut acrylic jewelry.
The acrylic material is very light, so you will not feel tired after passing it all day. In addition, the price of acrylic acid is not expensive, and the earrings will not take much money every day. I like acrylic jewelry because you get all GLITZ and GLAM without breaking the bank.

Laser cutting acrylic toy
Is there any laser cutting acrylic project? Yes it is. Please refer to the laser cutting acrylic toy displayed in the picture above. The acrylic weight is light, so the children can treat it without huge effort. Bright colors will also attract your child's attention.
Is not only for children. Adults can also enjoy strong and exciting battle. Both chessboard and debris are made of acrylic acid, the retro atmosphere of the borrowing set, can only be protruding through its oversized construction. Depending on the look you need, you can choose a different color scheme. Each of 32 pieces is a screen that prints with its character silhouette. Flakes interlocking CDs set in the middle picture to move, exercise and imagination. Children can use their imagination to take a variety of shapes. With this toy, your child can be quiet and one hour, you have time to watch TV series.
The acrylic animal toy in the laser cutting right is popular with young children. These toys have a smooth edge with a laser, so the children will not be injured. When your child grows, they can also be placed on the table as ornaments.
There are many other uses with acrylic laser cutting machine , here just list some commonly used projects, our IGOLDENCNC provides professional fiber laser cutters, if you are interested, please contact us, we will provide you with professional advice.