5 Axis CNC Machine for Complex Mould Making
Thorpe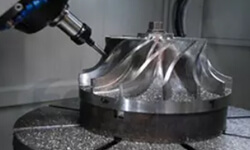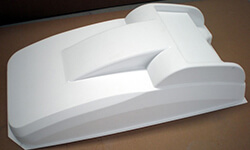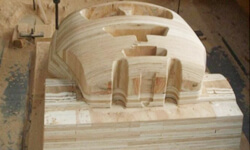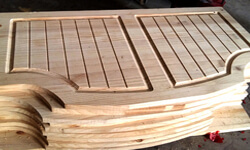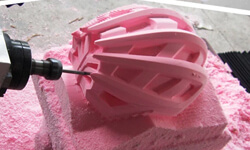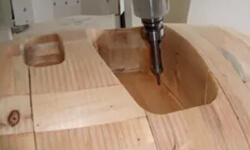 5 Axis CNC Machine for Complex Mould Making
5 Axis CNC machine has the advantages of high machining accuracy and is specially used for the machining of complex curved surface workpieces. It can process five different surfaces at the same time.
The 5 axis machine can process different sides of the workpiece without changing the position of the workpiece on the machine table, which can greatly improve the processing efficiency of prismatic parts.
It can process wood, MDF, Polyurethane foam EPS, resin, gypsum, sludge, and non-metallic carbonized mixed materials. It is widely used in the production of various high-precision three-dimensional products, such as large-scale automobile mold, aerospace mold, cartoon character statue, garden three-dimensional sculpture, etc.
5 axis CNC  can be added in different directions, and they do not affect each other, avoiding tool interference of traditional 3-axis and 4-axis machines. It can also save time and improve processing efficiency. The additional 2 axis and the rotation and swing of the main spindle can meet a variety of processing needs, and special processing requirements can be met without additional tools.