How to clean the woodworking engraving machine?
Thorpe
Antique furniture is becoming more and more popular these days. The production of furniture is naturally inseparable from a piece of mechanical equipment – woodworking engraving machine. The application of woodworking engraving machine in furniture engraving, using milling engraving and hollowing out to process furniture products.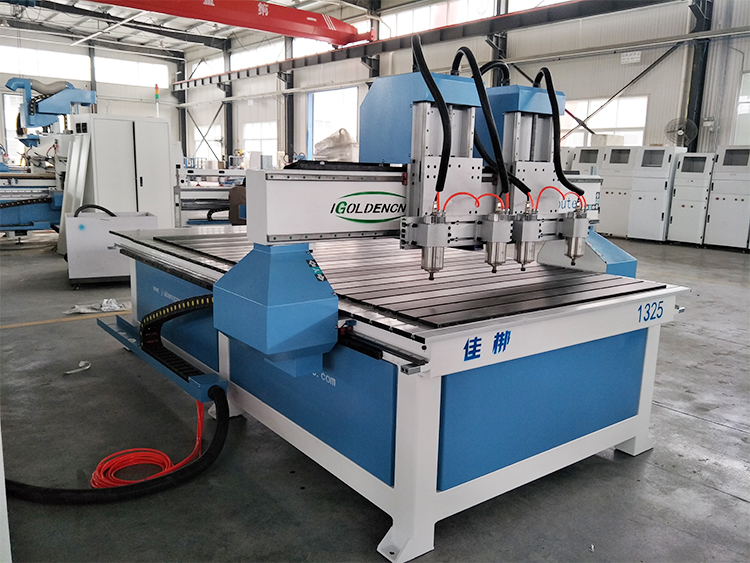 Use the engraving machine to make antique furniture, such as screens, wine cabinets, TV cabinets, display cabinets, vertical cabinets, etc. If the woodworking engraving machine is used for antique furniture, there are many engraving machine companies now, and the product quality is also quite different, and the craftsmanship level is also different.
Why do woodworking engraving machines need cleaning? How much do you know about this issue? Today, the editor of Jiabang CNC will introduce this problem to you, hoping to help you.
The application of woodworking engraving machines is becoming more and more extensive, and the maintenance of the equipment during use is also very important. After the work of the woodworking engraving machine is completed, the work surface should be cleaned in time to prevent jamming, and the scraps of the guide rail must also be cleaned up. In addition, the lead screw is very important in the equipment, so regular cleaning of the lead screw can effectively prevent foreign matter from adhering to the lead screw.
Oiling plays an important role in the maintenance of woodworking engraving machines. When refueling; the refueling cycle is generally once every two weeks; after refueling, remember to walk back and forth at a slow speed to ensure lubrication; even if the woodworking engraving machine is not used for a long time, it should be refueled and emptied regularly. Last but not least, when parts are replaced, regular inspections and maintenance are required to ensure their excellent performance. During the inspection process, we often neglect the inspection of new replacement parts.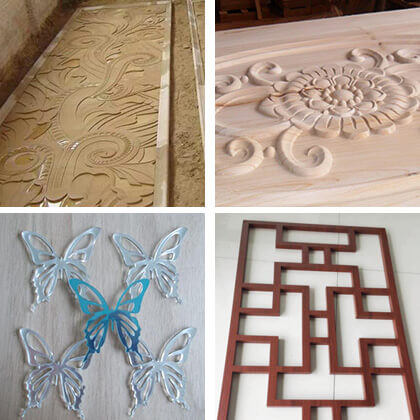 Why do woodworking engraving machines need cleaning? As mentioned above, when we buy a woodworking engraving machine, in addition to using it, we cannot ignore regular maintenance. Jiabang CNC is a professional manufacturer of CNC equipment such as CNC cutting machines. The company has an independent research and development, production, sales and after-sales team, with many years of experience in woodworking equipment production and research and development. The quality of the engraving machine is guaranteed. When choosing, look for regular manufacturers, Jiabang CNC has guaranteed quality in this regard. No matter what brand of woodworking engraving machine, we all require that the quality of the equipment must pass the inspection. As a professional manufacturer, Jiabang CNC is engaged in the research and manufacture of CNC products in advertising, laser, woodworking and other fields relying on high technology and high quality. The product integrates R&D, production, sales and maintenance services. The company's products have covered woodworking engraving machines, metal engraving machines, stone engraving machines, aluminum plate engraving machines, Jinan engraving machines and other engraving machine manufacturers. So if you need it, please contact us to find out, I believe it must be a good choice.
Low investment cost and quick effect. Engraving is a job that requires a lot of patience, so the salary of the engraver is relatively high. If a factory hires engravers, there are at least dozens of them, and the salary is not cheap. Although the price of the engraving machine is relatively expensive, the production efficiency is high, and the cost can be recovered quickly.
The engraving time is fast. It takes a long time to engrave a product by hand. If it is computer engraving, it can be completed in a few minutes, which greatly reduces the required engraving time. From a cost estimation perspective, time is actually money and efficiency.
Alleviate the shortage of manual engraving machine. Engravers require a great deal of patience and perseverance. Today's young people are less and less interested in this industry, resulting in fewer and fewer elite talents in this industry, and there is a shortage of hand-carving machines on the market.
Improve the overall competitiveness of the factory. The computer engraving effect is good and the efficiency is high. Compared with manual engraving, it saves time and effort, and has high efficiency, which is also favored by consumers.