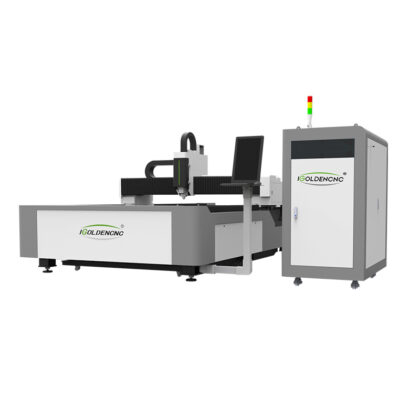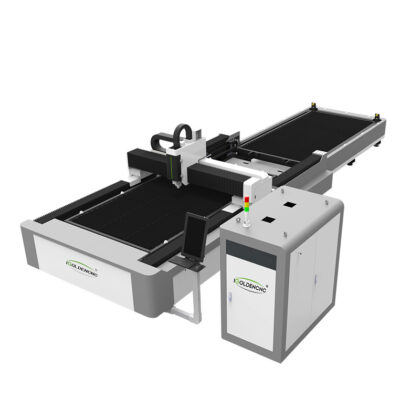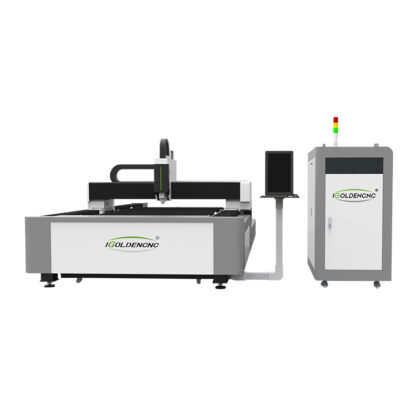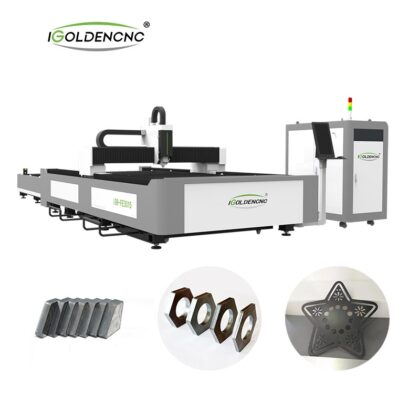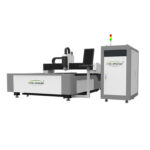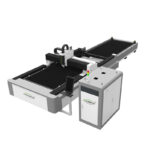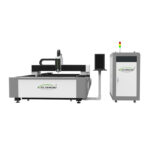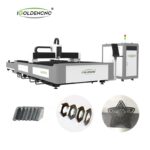 Industrial Laser Cutting Machine For Metal With Exchange Table
Item No:iGR-E
This sheet metal fiber laser cutting machine is a good choice for the metalworking factories with a large production volume. It is equipped with an exchange platform, increasing productivity by 50%.
Category: Laser Machine>>Laser Cutters
Response time: Within 1 hour
Supply Ability: 200 sets/month
Description
Metal Laser Cutting Machine
High Performance 1KW/2KW/3KW/4KW Fiber Laser Cutting Machine Sheet Metal Laser Cutter with Exchange Platform.
The exchange platform metal laser cutting machine is the first choice for large-scale mass production of sheet metal processing. Automatic loading and unloading saves more time. And the double working platform greatly reduces the time for loading and unloading and improves processing efficiency.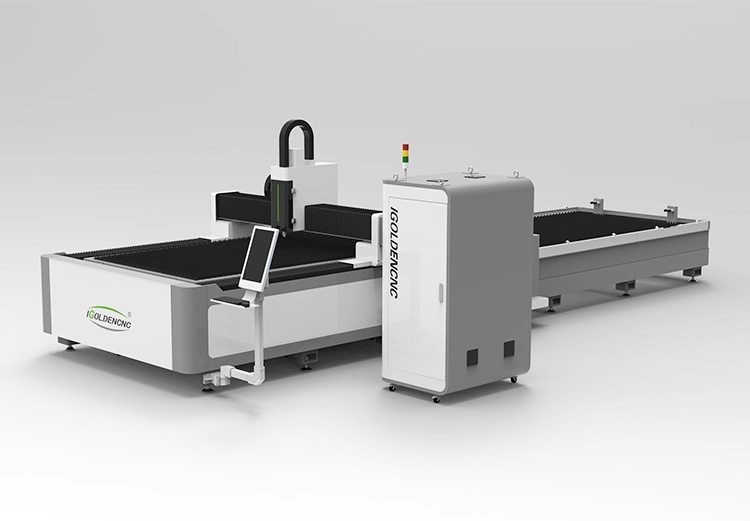 Laser Cutting Machine Details



---
Exchange Platform Fiber Laser Cutting Machine for Steel, Iron advantages
1. With double platform, saving more than 50% of space and bring double production benefits.
2. The strong steel bed keeps you from not worrying about the cutting effect.
3. Aviation aluminum beams with the advantages of good integrity, rigidity, toughness and ductility, which ensure that the machine is running at 150m / min.
4. World brand guides, racks and other components, make you no longer worry about the precision of cutting.
---
Sheet metal cutters application
Fiber laser cutting machine with exchange platform, is the high efficiency cutting machine for metal sheet processing, the standard working area is 3000*1500mm, which can be widely used in stainless steel plate, carbon steel plate, aluminium plate, copper plate, and other metal plate, and can be equiped with 1000-6000w laser source for different thickness plate cutting.
Metal sheet fiber laser cutting machines are used in various metalworking industries. For example, aviation, aerospace, electronics, electrical appliances, automobiles, machinery, precision accessories, ships, metallurgical equipment, elevators, household appliances, craft gifts, tool processing, decoration, advertising, and other manufacturing and processing industries.
---
Sheet Metal Cutter Parameters
Model 

iGR-FT 3015

Working area/ Tube length

3000*1500mm/ 6000mm

X axis stroke

1500mm

Y axis stroke

3000mm

Z axis stroke 

300mm

Tube diameter

20-220mm

Accuracy

X, Y axis positioning accuracy

0.05mm

X, Y axis repositioning accuracy

0.03mm

Speed

W axis rotate angle

n*360

W axis max. ratate speed

80rpm

X, Y axis max. running speed 

150m/min

U axis max. positioning speed

800mm/s

X, Y axis max. accelerated speed

1.5G

Power supply

Phase

3

Nominal voltage

380V

Frequency

50/60Hz

Protection grade

IP65

Machine body

Max. working loading

1000kg

Body weight 

2600kg

Size(L*W*H) 

8060*3000*1965mm

Laser power

500w/ 750w/ 1000w/ 1500w/ 2000w/ 3000w/ 4000w/ 5000w/ 6000w/ 8000w/ 10000w/ 12000w

Worktable optional

4000*1500mm/ 4000*2000mm/ 6000*2000mm/ 6000*2500mm

Tube length optional

3000mm/ 9000mm
---
Best Price Laser Metal Cutting Machines
---
Fiber Laser Cutters
A fiber laser cutter is an automated metal cutting system that uses a CNC controller to drive the 1064nm laser beam from a fiber laser generator to move along the tool path generated by the CAD/CAM software to achieve the metal fabrication plans. It is a fine precision cutting system for both sheet metals and tubes. It can cut both flat and beveled metal shapes and profiles.
With a robotic arm, it can do 3D laser-cut jobs. It uses the non-contact cutting method of laser beam, which will not damage the substrate, and the thermal influence of the spot irradiation area is smaller. It can cut carbon steel, stainless steel, spring steel, silicon steel, aluminum, galvanized sheet, pickling sheet, gold, silver, titanium, copper, brass, and alloys. It is used for sheet metal fabrication, elevator manufacturing, electronic appliances, auto parts, machinery manufacturing, precision parts, marine aviation, metal crafts, and advertising.
---
---
CO2 laser cutting machine
A CO2 laser cutter is a professional automatic laser engraving and cutting system using a 1064μm laser beam from the CO2 glass laser tube to etch and cut wood, MDF, plywood, paper, leather, fabric, textile, resin, plastic, acrylic, rubber, crystal, glass, ceramics, stone, and more non-metallic materials. It relies on the laser power to drive the carbon dioxide gas laser tube to emit laser beam, with reflectors, the beam is transmitted to the laser head, and then the focusing mirror converges the beam on a point, and this point can reach a very high temperature, thus the excess material is instantly sublimated into gas, which is sucked away by the exhaust fan, so as to create a laser-cut project.
CO2 laser cutting machines are used to engrave and cut in clothing, fashion, garment, shoes, bags, toys, embroidery, electronic appliances, molds, models, arts, crafts, advertising, decorations, packaging, and printing.
---
Do you need a catalogue, price or machine working video?
Please let us know your name and email, we will send you more information asap
iGOLDENCNC, Your best choice
GOLDENCNC, as a professional laser machinery application solution supplier, covers flatbed fiber laser cutting machine, metal sheet and tube fiber laser cutter, metal tube fiber laser cutter, protective fiber laser cutting machine, CO2 laser engraving cutting machine, fiber laser marking machine, CO2 laser marking machine, UV laser marking machine, handheld laser welding machine, handheld laser cleaning machine and so on.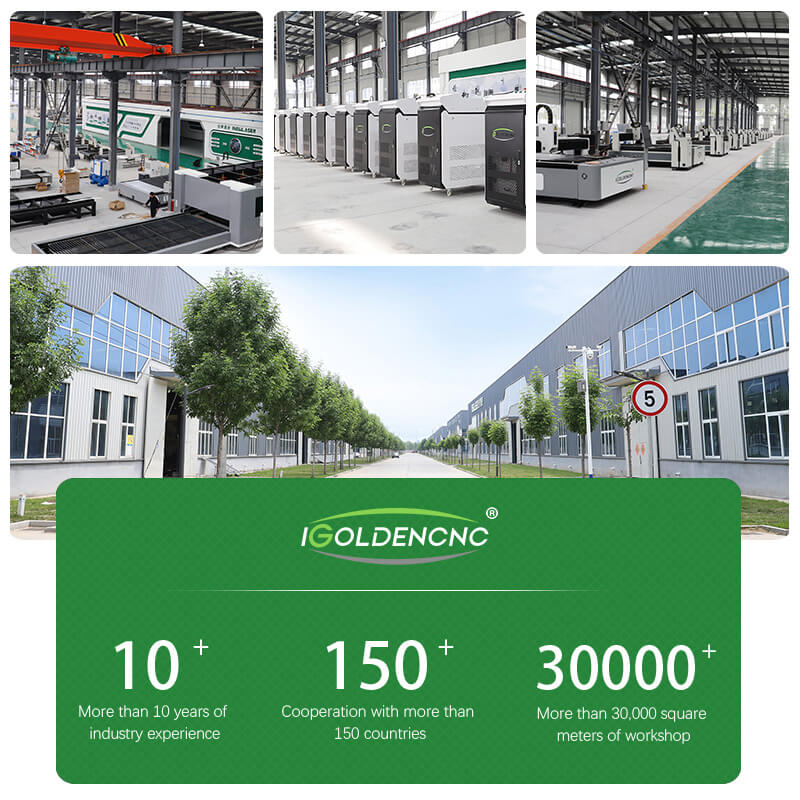 Strict Quality Control System
Each machine needs to go through 13 inspection processes from order to delivery. Advanced testing equipment are used, such as: dynamic balance tester, CNC high precision machining machine, 3D measuring machine; iGOLDENCNC has established a complete and strict quality control system, which controls the product quality from raw materials, production, and delivery, including 48-hour running test and 72-hour aging test, to ensure the excellent quality of our machines.